Visuality Systems and Toradex offer an easy-to-integrate solution for Windows CE machines and devices, providing SMB3 capabilities for connecting with any SMB-supported machine, including those where SMB1 was removed.

Companies using WinCE can now enjoy connectivity to any SMB-supported machine, as well as fully supported and secure file sharing, and always stay up-to-date with the latest Microsoft updates.
The problem with SMB1
WinCE is still being used by a substantial number of companies, and since it does not support SMB protocol versions 2 and higher, it is obliged to use the SMB1 protocol.
Microsoft is pushing the industry to stop using SMB1 since it is outdated, very unsafe and not efficient, and has announced that it will no longer support this protocol version. SMB1 does not support encryption and other imperative security abilities, thus vulnerable to malicious attacks which have already taken place due to the SMB1 deficiencies (2017, Wannacry). It also requires workarounds for basic features, and is unable to communicate with most servers, boards, and products.
Visuality Systems' YNQ™ - A powerful solution
Fully supported up-to-date connectivity to Win OS machines

Visuality Systems' YNQ™ solution enables WinCE file sharing with SMBv3 capabilities
YNQ was developed for non-Windows systems, embedded devices and IoT products, to allow efficient, secure, flexible and resilient interoperability with Windows-based machines. Visuality Systems' strong collaboration with Microsoft ensures a high-quality well-maintained solution that is continuously updated, future-proof and fully backward-compatible.
From now on companies using WinCE should not worry about future Microsoft updates of the protocol or being compatible with any new Microsoft OS, as well as experiencing any connectivity or file sharing issues, with Visuality Systems' full support.
Business continuity as usual
Toradex has developed a Windows CE-specific port for Visuality Systems' SMB file-sharing solution. Toradex understands the need of companies that use WinCE to keep their systems up-to-date and, following the enormous market demand, has developed a smart installer for WinCE, for easy integration with Visuality Systems' SMB3 file sharing YNQ™ solution.
Once installed, the Windows CE port of YNQ disables the outdated SMB1 Microsoft implementation and fully replaces it with the YNQ implementation for acquiring SMB3 capabilities.
This gives Windows CE customers new connectivity capabilities and full security when connecting to any current and future OS.
Thanks to Toradex's specific adaptations, the YNQ SMB3 implementation seamlessly integrates into the Windows CE OS, not requiring any modification to existing customer applications.
SMB Client
Used to access network shares on other devices from Windows CE
Network Shares are fully integrated into the OS filesystem.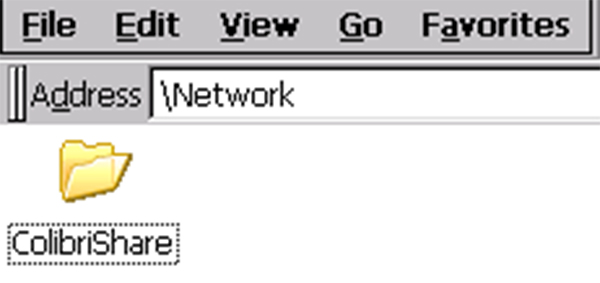 Network shares can be mapped through UI or by APIs like WNetAddConnection3 and using Windows CE built-in User Management.
SMB Server
Shares device folders so that they can be accessed by another SMB Client
Configuration can be done as usual through the web interface.

Toradex and Visuality Systems' successful partnership led to a comprehensive solution for WinCE machines, for overcoming the SMB1 risks and disadvantages with no need for massive upgrades. Companies can now finally utilize the most advanced and secure file-sharing mechanism, offering the highest level of efficiency and security.
Author:

Lilia Wasserman
, VP R&D, Visuality Systems
Leave a comment
Latest Blog
Friday, September 29, 2023
Tuesday, January 31, 2023
Subscribe Now