Colibri iMX7
The Colibri iMX7S and Colibri iMX7D are SODIMM-sized System on Modules (SoMs) based on the NXP i.MX 7Solo and i.MX 7Dual SoCs respectively. Arm Cortex-A7 cores are highly optimized for energy efficiency while delivering high performance. Advanced security features make the Colibri iMX7 a great choice for connected devices. Typical applications include power-sensitive edge computing devices, IoT gateways, medical devices, industrial automation and many more. The NXP i.MX 7 uses an asymmetric, heterogeneous multicore processing system with a Cortex-M4 core that runs at up to 200MHz.
Powered by NXP i.MX 7
Equipped with NXP i.MX 7S and NXP i.MX 7D SoCs, the Arm Cortex-A7 cores are clocked at 1GHz, making it an ideal choice for powerful yet efficient applications.
Hard real-time-ready
The heterogeneous multicore architecture allows the offloading of critical hard real-time tasks to the Cortex M4 for extremely low latency. Toradex provides tooling and FreeRTOS to simplify development. You can also use the asymmetric multicore architecture for a connected low power mode.
Power-optimized
The NXP i.MX 7 SoC is a power-efficient processor. In addition, the Heterogeneous Multicore Processing (HMP) provided by the Cortex-M4 allows for a low-power mode where the Cortex-A is shutdown to greatly reduce the power consumption.
Torizon for Remote Updates and Fleet Monitoring
The SoM is available with a tightly integrated Torizon Platform accelerating the development and maintaining your products. Some key features include highly secure and reliable remote updates, fleet monitoring and remote access.
Toradex Colibri Computer Module Family
Carrier boards designed for the Colibri iMX7 are not just compatible between the three Colibri iMX7 modules—in fact, they are compatible with the complete Colibri family, including the NXP i.MX 8X, i.MX 6 and NVIDIA Tegra-based modules. This gives you unmatched flexibility and easy upgradability. Currently, there are eight different modules with over 20 variations available. To make carrier board design as easy as possible, we provide the Toradex Pinout Designer Tool.
Toradex offers free support and maintenance for Embedded Linux and Windows CE on the Colibri iMX7 SoMs. This allows system designers to focus on the application instead of focusing on the OS and low-level device drivers. Other OS such as QNX and Android are supported by our partners.

FreeRTOS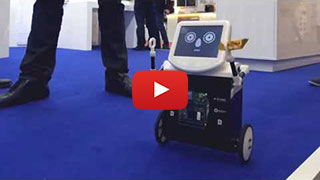 Toradex enables NXP's FreeRTOS on Colibri iMX7. FreeRTOS is a real-time OS that runs on the Cortex-M4 core in parallel to the main OS.
Android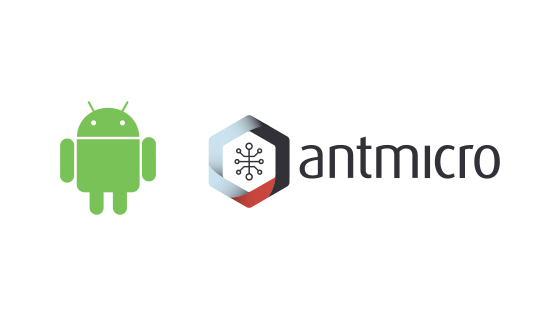 Android on Colibri iMX7 is supported by our service partner Kynetics. An evaluation BSP is provided free of charge as a binary installer directly on Toradex Easy Installer feeds.
To get your product to market fast, with low risk and low engineering costs, you need more than just a System on Module with a stable operating system or BSP. We understand this, which is why we at Toradex are collaborating with a wide range of partners to make your life easier. Here are a few highlights. To find more, browse our Developer Page and take a look at our Partner Network.

Toradex Easy Installer
Toradex Easy Installer allows you to install an OS in one click. It comes preinstalled from the factory, so all you need to do is turn on your on Colibri iMX7 and choose an OS!
Learn More
Easy-to-use Rich Graphical User Interfaces
Colibri iMX7 does not have a GPU. Nevertheless, choosing a GUI framework that supports optimized graphics on the CPU is a great choice for a modern UI with moderate level of animations. Toradex partners closely with leading GUI technology providers to simplify the development process and make sure that hardware resources are utilized effectively.
Qt Framework
Qt is available on Toradex Easy Installer and as Debian containers for Torizon, making it easy to get started with Qt on any embedded device.
Get started with Qt
Crank Storyboard
Crank Storyboard is a GUI design and development tool that lets you rapidly develop high-performance embedded apps. Torizon provides a seamless out-of-the-box experience with Crank Storyboard.
Get started with Crank Storyboard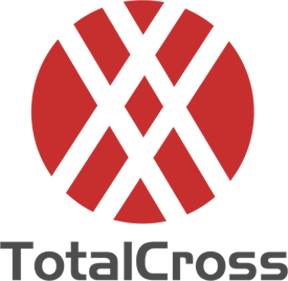 TotalCross
TotalCross is an open-source SDK for GUI creation that lets you develop beautiful apps in Java or Kotlin.
Get started with Totalcross
Industrial Automation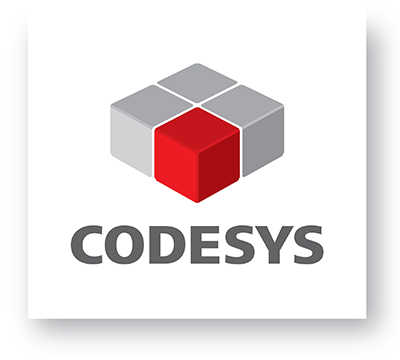 CODESYS PLC IEC 61131-3
The Colibri iMX7 is a good fit for industrial automation tasks. CODESYS allows you to develop easily customized PLCs powered by a proven, long-lived software solution.
Get started with CODESYS on Torizon
Matrikon OPC UA
OPC UA is a standard technology widely used in industrial automation. The stack from Matrikon is a reliable, secure and platform-independent implementation that suits the Colibri iMX7 perfectly.
Watch our webinar with BE.services
The carrier board provides the necessary signal and power levels to the CoM. It also houses the application-specific connectivity and multimedia interfaces, such as USB, Ethernet, UART and HDMI.
Learn more about SBCs and Carrier Boards
Supported Modules
USB 2.0
Ethernet
External Bus
I2C
SPI
UART
IrDA
PWM
GPIO
Analog Input
SDIO/SD/MMC
CAN
JTAG
Entire Colibri Family
4x Host, 1x OTG/Client
10/100 Mbit
Up to 32 Bit
4x
4x
2x RS232, 1x RS422/485
1x
4x
up to 158
4x
1x 4 Bit
1x
Yes
Entire Colibri Family
1x Host / 1x OTG
10/100 Mbit
—
1x
1x
3x RS232
—
4x
up to 26
4x
1x 4 Bit (microSD)
—
—
Entire Colibri Family
2x Host, 1x Client (Shared)
10/100 Mbit
—
1x
1x
3x /
3x TTL
—
4x
up to 35
4x
1x 4 Bit (microSD)
1x (Available with Colibri VFxx and iMX)
—
Entire Colibri Family
2x Host, 1x Client (Shared)
10/100 Mbit
—
1x
1x
2x TTL, 1x USB-UART
—
4x
up to 39
4x
1x 4 Bit (SD/MMC)
1x (Available with Colibri VFxx and iMX)
Yes
Entire Colibri Family
up to 4x Host
up to 2x 10/100 MBit
—
1x
1x
1x RS-422, 1x RS-485
—
up to 4x
up to 24x
up to 4x
1x
Up to 2x
—
LVDS
HDMI
VGA
RGB
Capacitive Touch Interface
Resistive Touch
Camera Parallel Interface
Analog Audio Line in
Analog Audio Mic in
Analog Audio Headphone out
1x Single Channel
1x (Through DVI-I connector)
1x
1x (18 Bit/24 Bit)
Adapter required
4/5-wire
1x
1x (Stereo)
1x (Mono)
1x (Stereo)
1x Dual Channel
1x (Through DVI-I connector)
1x (Through DVI-I connector)
1x (18 bit)
Yes
4/5-wire
—
1x (Stereo)
1x (Mono)
1x (Stereo)
—
—
—
1x (18 bit)
Adapter required
4-wire
1x
1x (Stereo)
1x (Mono)
1x (Stereo)
—
—
1x (Shared with RGB)
1x (18 bit)
Yes
4-wire
1x
1x (Stereo)
1x (Mono)
1x (Stereo)
1x
1x
1x
1x
projected capacitive touch via I2C
up to 4/5-wire
—
1x (Stereo)
1x (Mono)
1x (Stereo)
Type Specific Board Connector
USB-to-RS232 Transceiver
RTC on Board
Included Accessory
Altium CAE Data Freely Available
—
1x
1x
Mating Power Plug (for X33)
24-way FFC 100mm (for X6)
Yes
—
—
1x
Mating Power Plug (for X17)
24-way FFC 35mm (for X4)
Yes
—
—
1x (*Not Assembled) /
1x
—
Yes
Arduino UNO and Raspberry Pi B+
1x
1x
—
Yes
Supply Voltage
On-Board Power Supplies
Size
Temperature
7-27V DC
5V 5A
3.3V 5A
200 x 200 mm
—
6-27V DC
5V 5A
3.3V 5A
100 x 72 mm
-20° to 85° C
5V DC +/- 5%
5V (External)
3.3V 3A
74 x 74 mm
-40° to 85° C
5V DC +/- 5%
3.3V 3A
100 x 80 mm
-25° to 85° C
5 - 36V DC
—
—
-40° to 85° C
Toradex offers off-the-shelf accessories that can be directly used in end products. For a few of these accessories, design files including assembly drawings, schematics and Altium projects are available.
Toradex tests the peripherals listed in its webshop and works directly with vendors of Cameras, Modems, Displays, Sensors, and more, to make the integration with Toradex SoMs as easy as possible.
Learn more on our Developer Center

Touch: 4-Wire Resistive Touch
40 pin FFC cable (250mm) to connect it with a Carrier Board
No special drivers required

40 pin and 10 pin FFC cable (250mm) to connect it with a Carrier Board
Atmel touch driver

Plug and Play (Windows Compact Embedded 6/7 compatible)
BPSK, QPSK, 16 QAM, 64 QAM, DBPSK, DQPSK, and CCK modulation schemes
WEP, TKIP, and AES, WPA, WPA2 hardware encryption Schemes
Can be setup as a ad-hoc network via peer to peer communications

Parallel data output format: 8-Bit Parallel ITU-R BT.656 with external HSync and VSync
No external power supply required
Compatible with Colibri Evaluation Board and Apalis Evaluation Board

Power Adapter: 12VDC 30W with international plugs
Compatible with: Apalis Evaluation Board, Ixora Carrier Board, Colibri Evaluation Board, Iris Carrier Board, Verdin Development Board, Dahlia Carrier Board
Min. Product Commitment
As per NXP Roadmap
Hardware Roadmap
This roadmap indicates how the product is planned from a Toradex hardware development point of view. This is not a detailed release date representation, but visualization of our internal product development timeline.
For details about the Toradex phase-over policy please refer to the PCN Policy Page.
For more details about PID8 level changes and historical releases please refer to the developer page.
2022
2023
2024
2025
2026
2027
Ready to use, documented and validated
Working, but documentation or validation missing
Upcoming feature, not tested Contact Us
Windows Embedded Compact
Latest Version
WEC 7 Microsoft Patch Level
September 2018
WEC 2013 Microsoft Patch Level
October 2018
Stable Version
WEC 7 Microsoft Patch Level
December 2017
WEC 2013 Microsoft Patch Level
April 2018
Implemented Features and Software Roadmap
This list provides an overview about the most important implemented and planned software features for this product on Windows CE. The detailed feature list and roadmaps can be found on the BSP Release Details.
Ready to use
Parallel RGB display
USB Host (not available on Colibri iMX7S)
SDIO / SD card
Analog Audio Out
Analog input
RS485
CAN
SPI
Watchdog
RTC
Ethernet
USB Client
Analog Audio In
Resistive Touch 4-wire
UART
PWM
I2C
Multimedia playback (software)
3 Modules, 5 Carrier Boards, 6 Accessories
NXP® i.MX 7Dual, 2x Arm Cortex™-A7, 1.0 GHz (A7), 200 MHz (M4), 1GB DDR3 (32 Bit), 4GB eMMC, 10/100 Mbit with IEEE 1588 (+2nd RGMII/RMII/MII) Ethernet, -20° to 85° C Temp. Range, Availability until 2035+
Quantity

1-99

100-249

250-499

500-999

>999

Unit Price

$94.35

$90.60

$84.95

$81.15
NXP® i.MX 7Dual, 2x Arm Cortex™-A7, 1.0 GHz (A7), 200 MHz (M4), 512MB DDR3 (32 Bit), 512MB SLC NAND, 10/100 Mbit with IEEE 1588 (+2nd RGMII/RMII/MII) Ethernet, -20° to 85° C Temp. Range, Availability until 2035+
Quantity

1-99

100-249

250-499

500-999

>999

Unit Price

$87.25

$83.80

$78.55

$75.05
NXP® i.MX 7Solo, 1x Arm Cortex™-A7, 800 MHz (A7), 200 MHz (M4), 256MB DDR3 (32 Bit), 512MB SLC NAND, 10/100 Mbit with IEEE 1588 Ethernet, -20° to 85° C Temp. Range, Availability until 2035+
Quantity

1-99

100-249

250-499

500-999

>999

Unit Price

$81.10

$77.90

$73.00

$69.75
×