NXP® i.MX 8QXP
Computermodul
Colibri iMX8X
Bis zu 4x Arm® Cortex-A35 cores and 1x Cortex-M4 core
NXP® i.MX 8QuadXPlus (i.MX 8QXP), i.MX 8DualXPlus (i.MX 8DXP)
Bis zu 2GB LPDDR4
Erweiterte Hardwaresicherheit und Safety Features
On-board dual-band 802.11ac 2x2 MU-MIMO Wi-Fi und Bluetooth 5
Energieeffizienz
Bis zu vier Cortex-A35 – der energieeffizienteste Prozessor von ARM, welcher die Programmausführung in 32-bit und 64-bit unterstützt.
Zuverlässigkeit
ECC (Error Correction Code Memory) bei L2 Cache zusammen mit dem DDR3L RAM mit ECC ermöglicht die Erfüllung der Industrial Safety Integrity Level (SIL) Zertifizierung für kritische industrielle Anwendungen wie zum Beispiel programmierbare Logic-Controller (PLCs).
Erweiterte Sicherheit
Die Unterstützung von Hardware Virtualization, Secure Boot und die neusten Verschlüsselungstechnologien ermöglichen Ihnen die Entwicklung eines sicheren Systems. Die i.MX8 SoCs basieren auf dem 28nm Advanced FDSOI Silicon Prozess, welcher die MTBF erhöht und die Soft Error Rate reduziert.
Einsatzbereite Hardware für Echtzeitanwendungen
Die heterogene Multi-Core-Architektur ermöglicht die Auslagerung von kritischen Echtzeitanwendungen an die Cortex M4/M7 Prozessoren für eine extrem tiefe Latenzzeit. Toradex vereinfacht Ihre Entwicklung dank FreeRTOS und weiteren geeigneten Werkzeugen. Die asymmetrische Multi-Core-Architektur kann alternativ auch für Stromsparmodi oder für die Erhöhung der Sicherheit verwendet werden.
Vorzertifiziertes High-Performance Wi-Fi und Bluetooth
Vereinfachen Sie Ihr Design mit vorzertifizierten Drahtlosverbindungsmöglichkeiten. Dadurch erhöht sich die Vorhersagbarkeit des finalen Zertifizierungsprozesses, was Ihre Kosten markant reduzieren kann. Der neuste 802.11ac-Standard und Support für Systeme mit mehreren Antennen tragen zu einer Lösung bei, die beim Endkunden direkt einsatzbereit ist. Bluetooth 5 stellt zudem die problemlose Verbindung von Bluetooth-Geräten sicher.
Bewährt und robust
Die Module verfügen über umfangreiche Tests bezüglich Vibration und EMV. Der hochzuverlässige eMMC Flash-Speicher und Werkzeuge wie das Toradex Flash Analytics Tool ermöglichen Ihnen die einfache Sicherstellung eines reibungslosen Betriebs.
Toradex Colibri Computer Module Family
The Colibri iMX8X is pin-compatible with the other CoMs in the Colibri family. This allows existing Colibri-based products to easily scale and migrate to the new Colibri iMX8X. All of Toradex's Colibri Carrier Boards are compatible with the Colibri iMX8X. Extensive product documentation, developer support, service partners and third-party carrier boards build our strong Colibri ecosystem.
Toradex bietet kostenlosen Support und Unterhalt für Embedded Linux und FreeRTOS für das auf dem Prozessor NXP i.MX 8X basierte Colibri iMX8X SoM. Dies ermöglicht den Systemdesignern, sich direkt auf die Anwendung zu fokussieren, ohne sich um das Betriebssystem oder um Treiber kümmern zu müssen. Andere Betriebssysteme wie Android und QNX werden von unseren Partnern angeboten.
Android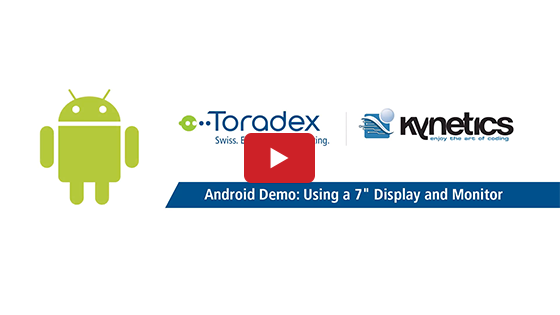 Android für Colibri iMX8X wird von unserem Partner Kynetics angeboten. Ein BSP zu Evaluationszwecken wird kostenlos angeboten und kann direkt mit dem Toradex Easy Installer installiert werden.
QNX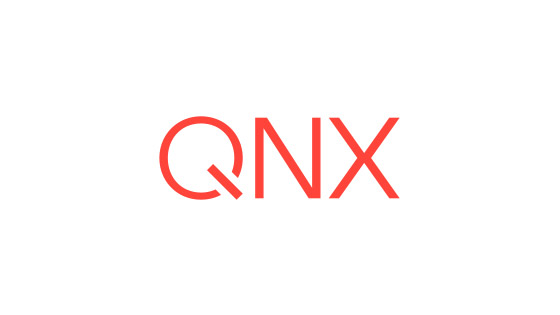 QNX ist ein Microkernel-basiertes Betriebssystem und wurde in erster Linie für sicherheitskritische Embedded Systeme entwickelt. Ein Image zu Evaluationszwecken für Colibri iMX8X wird direkt von BlackBerry/QNX angeboten.
Um Ihr Produkt möglichst schnell auf den Markt zu bringen, ohne dabei viel Risiko eingehen oder hohe Engineering-Kosten einplanen zu müssen, brauchen Sie mehr als nur ein System on Module mit einem Betriebssystem. Wir verstehen das. Aus diesem Grund kooperiert Toradex mit vielen verschiedenen Partnern. Sie finden hier ein paar Highlights. Weitere finden Sie auf unserer Developer Page oder direkt in unserem Partner Network.

Toradex Easy Installer
Der Toradex Easy Installer ermöglicht Ihnen die Installation des Betriebssystems mit nur einem Klick. Das Tool ist vorinstalliert. Sie müssen Ihr Colibri iMX8X nur mit Strom versorgen und schon können Sie das Betriebssystem auswählen.
Mehr erfahren
Easy-to-use Rich Graphical User Interfaces
Das Colibri iMX8X verspricht höchste Grafikleistungen. Toradex arbeitet eng mit führenden Anbietern von GUIs zusammen, um den Entwicklungsprozess zu vereinfachen und um sicherzustellen, dass die Hardware Ressourcen so effizient wie möglich verwendet werden.
Qt Framework
Qt ist auf dem Toradex Easy Installer verfügbar und als Debian Containers für Torizon. So können Sie problemlos mit Qt auf jedem Embedded Gerät starten.
Starten Sie jetzt mit Qt
Crank Storyboard
Das Crank Storyboard ist ein Tool für das Design und die Entwicklung von GUIs und ermöglicht Ihnen, Anwendungen mit höchster Performance schneller zu entwickeln. Torizon stellt eine nahtlose Verwendung direkt von Beginn an sicher.
Starten Sie jetzt mit Crank Storyboard
DiSTI GL Studio
Das Computermodul Colibri iMX8X ist ideal für Anwendungen mit hohen Sicherheitsanforderungen. Dies ist der Hauptfokus bei DiSTI's GL Studio.
Starten Sie jetzt mit DiSTI GL Studio
Edge Computing
AWS IoT Greengrass
AWS bietet viele verschiedene Services für die Entwicklung von skalierbaren industriellen IoT Lösungen. AWS IoT Greengrass ist ein wichtiges Tool, das direkt auf dem Toradex SoM betrieben werden kann. Derzeit arbeiten AWS, NXP und Toradex eng zusammen.
Starten Sie jetzt mit AWS SageMaker Neo
Industrial Automation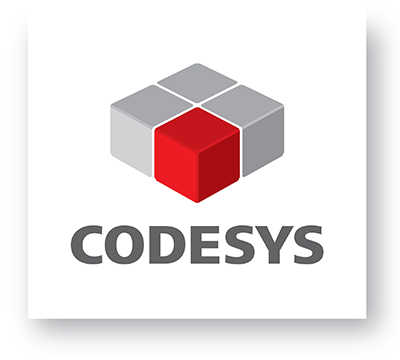 CODESYS PLC IEC 61131-3
Das Colibri iMX8X ist dank seiner Robustheit und hoher Performance bestens geeignet für anspruchsvolle Anwendungen im Bereich der industriellen Automatisierung. CODESYS ermöglicht Ihnen die einfache Entwicklung von konfigurierbaren PLCs, betrieben mit einer bewährten und langzeiterprobten Softwarelösung
Starten Sie jetzt mit CODESYS on Torizon
Matrikon OPC UA
OPC UA ist eine standardisierte und in der industriellen Automatisierung weit verbreitete Technologie. Der Stack von Matrikon ist eine zuverlässige, sichere und plattformunabhängige Implementierung und deshalb perfekt geeignet für das Colibri iMX8X. Sie können es selbst integrieren oder von unserem Partner BE.services und dessen Expertise profitieren und die Integration outsourcen.
Watch our webinar with BE.services
Trägerboards

Die Carrier Boards stellen dem Computermodul die notwendigen Signale sowie die Stromversorgung zur Verfügung. Weiter bieten sie die anwendungsspezifischen Verbindungsmöglichkeiten sowie Multimedia Interfaces, wie zum Beispiel USB, Ethernet, UART und HDMI.
Supported Modules
USB 2.0
Ethernet
External Bus
I2C
SPI
UART
IrDA
PWM
GPIO
Analog Input
SDIO/SD/MMC
CAN
JTAG
Entire Colibri Family
4x Host, 1x OTG/Client
10/100 Mbit
Up to 32 Bit
4x
4x
2x RS232, 1x RS422/485
1x
4x
up to 158
4x
1x 4 Bit
1x
Yes
Entire Colibri Family
1x Host / 1x OTG
10/100 Mbit
—
1x
1x
3x RS232
—
4x
up to 26
4x
1x 4 Bit (microSD)
—
—
Entire Colibri Family
2x Host, 1x Client (Shared)
10/100 Mbit
—
1x
1x
3x /
3x TTL
—
4x
up to 35
4x
1x 4 Bit (microSD)
1x (Available with Colibri VFxx and iMX)
—
Entire Colibri Family
2x Host, 1x Client (Shared) /
2x (High Speed)
1x Device (High Speed)
10/100 Mbit
—
1x
1x
2x TTL, 1x USB-UART /
2x TTL, 1x USB
—
4x
up to 39
4x
1x 4 Bit (SD/MMC) /
1x 4 Bit (Full Size)
1x (Available with Colibri VFxx and iMX)
Yes
Entire Colibri Family
up to 4x Host
up to 2x 10/100 MBit
—
1x
1x
1x RS-422, 1x RS-485
—
up to 4x
up to 24x
up to 4x
1x
Up to 2x
—
LVDS
HDMI
VGA
RGB
Capacitive Touch
Resistive Touch
Camera Parallel Interface
Analog Audio Line in
Analog Audio Mic in
Analog Audio Headphone out
1x Single Channel
1x (Through DVI-I connector)
1x
1x (18 Bit/24 Bit)
—
4/5-wire
1x
1x (Stereo)
1x (Mono)
1x (Stereo)
1x Single Channel /
1x Dual Channel
1x (Through DVI-I connector)
1x (Through DVI-I connector)
1x (18 bit)
Adapter required /
Yes
4/5-wire
—
1x (Stereo)
1x (Mono)
1x (Stereo)
—
—
—
1x (18 bit)
Adapter required
4-wire
— /
1x
— /
1x (Stereo)
— /
1x (Mono)
— /
1x (Stereo)
—
—
1x (Shared with RGB)
1x (18 bit) /
—
—
4-wire /
1x
1x /
—
1x (Stereo)
1x (Mono)
1x (Stereo)
1x
1x
1x
1x
projected capacitive touch via I2C
up to 4/5-wire
—
1x (Stereo)
1x (Mono)
1x (Stereo)
Type Specific Board Connector
USB-to-RS232 Transceiver
RTC on Board
Included Accessory
Altium CAE Data Freely Available
—
1x
1x
Mating Power Plug (for X33)
24-way FFC 100mm (for X6)
Yes
—
—
1x
Mating Power Plug (for X17)
24-way FFC 35mm (for X4)
Yes
—
—
1x (*Not Assembled) /
1x
—
Yes
Arduino UNO and Raspberry Pi B+ /
—
1x
1x /
—
—
Yes
Supply Voltage
On-Board Power Supplies
Size
Temperature
Minimum Product Commitment
7-27V DC
5V 5A
3.3V 5A
200 x 200 mm
—
—
6-27V DC
5V 5A
3.3V 5A
100 x 72 mm
-10° to +70° C
-20° to +85° C /
-40° to 85° C
2030
5V DC +/- 5%
5V (External)
3.3V 3A
74 x 74 mm
-40° to +85 °C /
-40° to +85° C
2030
5V DC +/- 5% /
5V DC
3.3V 3A
100 x 80 mm
-25° to +85° C
—
5 - 36V DC
—
—
-40° to +85° C
—
Zubehör

Toradex bietet einsatzbereite Accessoires an, die direkt in Endprodukten verwendet werden können. Für einige der Accessoires stehen zudem die Design Files inklusive Montageanleitungen, Schema- sowie Altium Projektdateien zur Verfügung.
Minimales Produktversprechen
Nach dem NXP Roadmap
Hardware Roadmap
Diese Übersicht zeigt Ihnen, wie Toradex das Produkt aus Sicht der Hardwareentwicklung plant. Es handelt sich dabei nicht um eine definitive Angabe der Releasedaten, sondern um eine Visualisierung unseres internen Entwicklungszeitplans.
* Bitte beachten Sie, dass die Produktversion vor Start der Serienproduktion ohne vorgängige Benachrichtigung noch ändern kann. Toradex ist darum bemüht, ein einwandfreies Produkt anzubieten, sobald es sich in der Serienproduktion befindet. Deshalb kann die Hardware während der Sample-Produktphase noch aktualisiert werden. Weitere Details zur Phase-Over-Policy von Toradex finden Sie auf der PCN Policy Page.
Q2'20
Q3'20
Q4'20
Q1'21
Q2'21
0038 Colibri iMX8QXP 2GB WB IT
0050 Colibri iMX8QXP 2GB IT
0051 Colibri iMX8DX 1GB WB
In Entwicklung

Early access produkt

Musterprodukt

Kandidat für Serienproduktion

Serienprodukt
Embedded Linux Support Status
| | Yocto Project BSP |
| --- | --- |
| 2D / 3D Graphics Acceleration (GPU) | |
| Analog Audio Headphone | |
| Analog Audio Mic In | |
| CAN | |
| DVFS | |
| Ethernet | |
| HDMI | |
| I2C | |
| LVDS | |
| MIPI DSI | |
| PWM | |
| Resistive Touch (4-wire) | |
| RTC | |
| SPI | |
| UART | |
| USB Host | |
| Watchdog | |
| ADC (Analog Input) | |
| Analog Audio Line In | |
| | Yocto Project BSP |
| --- | --- |
| Bluetooth (on-SoM) | |
| Capacitive Touchscreen for Toradex Displays | |
| DVI | |
| GPIO Power-off | |
| HDMI / DVI DDC | |
| JTAG Debug Support | |
| MIPI CSI-2 | |
| Parallel RGB Display | |
| Recovery Mode | |
| RS485 | |
| SDIO / SD Card | |
| Toradex Resistive Touch Screens | |
| USB Client / OTG | |
| Wi-Fi (on-SoM) | |
| USB Host | |
| Analogue Camera Adapter (ACA) | |
| Parallel Camera | |
| Suspend / Resume | |
| Multimedia Playback (Gstreamer) | |
Einsatzbereit, dokumentiert und validiert
Funktionsfähig, jedoch fehlt die Dokumentation oder die Validierung
Bevorstehendes Feature, nicht getestet
3 Module, 6 Trägerboards, 12 Zubehör
NXP® i.MX 8QuadXPlus, 4x Arm Cortex™-A35, 1.2 GHz (A35) , 266 MHz (M4) , 2GB LPDDR4 (32 Bit), 8GB Flash, 10/100 Mbit with AVB (+2nd RGMII/RMII) Ethernet, -40° to +85° C Temp. Range, Availability until 2030+
Menge

1-99

100-249

250-499

500-999

>999

Stückpreis

166,10 $

159,45 $

149,50 $

142,85 $
NXP® i.MX 8QuadXPlus, 4x Arm Cortex™-A35, 1.2 GHz (A35) , 266 MHz (M4) , 2GB LPDDR4 (32 Bit), 8GB Flash, 10/100 Mbit with AVB (+2nd RGMII/RMII) Ethernet, -40° to +85° C Temp. Range, Availability until 2030+
Menge

1-99

100-249

250-499

500-999

>999

Stückpreis

142,10 $

136,45 $

127,90 $

122,20 $
NXP® i.MX 8DualX, 2x Arm Cortex™-A35, 1.2 GHz (A35), 266 MHz (M4), 1GB LPDDR4 (16 Bit), 4GB Flash, 10/100 Mbit with AVB (+2nd RGMII/RMII) Ethernet, -25° to +85° C Temp. Range, Availability until 2030+
Menge

1-99

100-249

250-499

500-999

>999

Stückpreis

136,25 $

130,80 $

122,60 $

117,15 $