NXP® i.MX 8QXP Computer-on-Module
Colibri iMX8X
Bis zu 4x Arm® Cortex-A35-Cores und 1x Cortex-M4-Core
NXP® i.MX 8QuadXPlus (i.MX 8QXP), i.MX 8DualXPlus (i.MX 8DXP), i.MX 8DualX (i.MX 8DX)
Umfangreiche Hardware-Features für Security- und Safety-Funktionen
On-board Dual-Band 802.11ac 2x2 MU-MIMO Wi-Fi und Bluetooth 5
Leistungseffizienz
Bis zu vier Cortex-A35-Applikationskerne - der stromsparendste Applikations-Arm-Prozessor, der 32- und 64-Bit-Codeausführung unterstützt.
Ausgezeichnete Safety-Features
Mit einem ECC (Error Correction Code) Speicher wird die Zuverlässigkeit und Sicherheit des Systems erhöht. Der Colibri iMX8X verfügt über ECC-geschützten internen Speicher (TCM) im SoC und in den CPU-Caches. Der interne Speicher ist eng mit dem Cortex-M4-Kern gekoppelt (TCM), um so eine geschützte Umgebung für Software zu erzeugen, die auf dem M4-Mikrocontroller läuft.
Torizon für Remote-Updates und Flottenüberwachung
Das SoM ist mit einer fest integrierten Torizon-Plattform erhältlich, die die Entwicklung und Wartung Ihrer Produkte beschleunigt. Einige der wichtigsten Funktionen sind absolut sichere und zuverlässige Remote-Updates, Flottenüberwachung und Fernzugriff.
Gemacht für harte Echtzeit-Anwendungen
Durch die heterogene Multicore-Architektur können kritische, harte Echtzeitaufgaben auf die Cortex M4- oder M7-Prozessoren ausgelagert werden, was extrem niedrige Latenzzeiten ermöglicht. Toradex bietet dafür Tools und FreeRTOS, um die Entwicklung zu vereinfachen. Für einen zugeschalteten Low-Power-Modus oder zur Erhöhung der Sicherheit kann die asymmetrische Multicore-Architektur ebenfalls genutzt werden.
Hohe Performance mit vorzertifiziertem Wi-Fi und Bluethooth-Funktionen
Vom Modul bis zu den Antennen: mit den vorzertifizierten Wireless-Optionen vereinfachen Sie Ihr Design, da der Zertifizierungsprozess des End-Systems berechenbarer wird und damit gleichzeitig Kosten spart. Basierend auf dem neuesten 802.11ac-Standard und mit Multi-Antennen-Support garantiert das Modul so ein überzeugendes Out-of-the-Box-Erlebnis. Getoppt wird das nur noch durch den Bluethooth 5-Support und der damit verbundenen Integration von Bluetooth-Geräten nach neuestem Standard.
Robust und zuverlässig
Ein Stück Sicherheit geben Ihnen die Umwelttestberichte für Vibration und EMV, die jedem Modul beiliegen. Alle Module sind mit einem hochzuverlässigem eMMC-Flash-Speicher ausgestattet, der mit Tools wie dem Flash Analytics tool von Toradex hinsichtlich Verschleiß leicht überwacht werden kann.
Die Colibri Computer-Modul-Familie
Durch die Pin-Kompatibilität mit anderen COM-Modulen der Colibri-Familie, können bereits bestehende Colibri-Produkte leicht auf die iMX8-Architektur migriert werden. Auch alle Colibri-Carrier-Boards sind mit dem Colibri iMX8X kompatibel. Das starke Colibri-Ecosystem überzeugt dabei mit ausführlicher Produktdokumentation, Entwickler-Support, Service-Partnern und Third-Party-Carrier-Boards.
Toradex bietet kostenlosen Support und Wartung für Embedded Linux und FreeRTOS auf den NXP i.MX 8-basierten Colibri-iMX8X-SoMs. Dadurch können sich Systementwickler nur auf die Anwendung konzentrieren, anstatt sich auch um das Betriebssystem und Low-Level-Gerätetreiber kümmern zu müssen. Support für andere Betriebssysteme, wie z. B. Android und QNX, wird durch unsere Partnern gewährleistet.
Android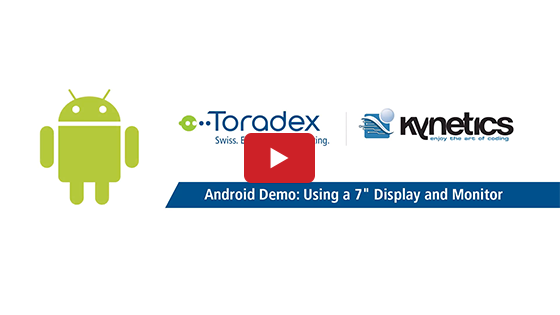 Support für Android auf Colibri iMX8X wird durch unseren Servicepartner Kynetics gewährleistet. Hierfür wird ein Evaluierungs-BSP als Binär-Installationsprogramm direkt auf dem Toradex Easy-Installer-Feed.
QNX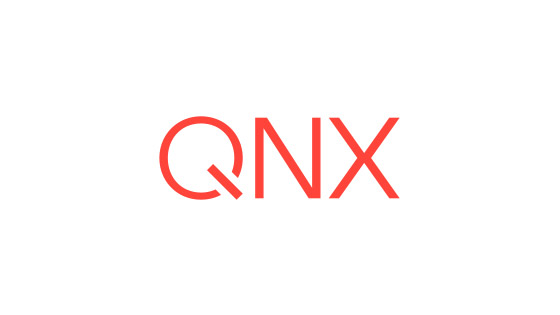 QNX ist ein Mikrokernel-basiertes Betriebssystem, das hauptsächlich auf sicherheitskritische eingebettete Systeme abzielt. Ein Evaluierungs-Image für Colibri iMX8X ist direkt bei BlackBerry/QNX verfügbar.
Um Ihr Produkt schnell, mit geringem Risiko und niedrigen Entwicklungskosten auf den Markt zu bringen, brauchen Sie mehr als nur ein System-on-Module mit einem stabilen Betriebssystem oder BSP. Wir verstehen das. Daher arbeiten wir bei Toradex mit einer Vielzahl von Partnern zusammen, um Ihnen das Leben leichter zu machen. Hier sind ein paar Highlights. Um mehr zu erfahren, besuchen Sie unsere Entwickler-Seite und werfen Sie einen Blick in unser Partner-Netzwerk.

Toradex Easy-Installer
Der Toradex Easy-Installer ermöglicht es Ihnen, ein Betriebssystem mit einem Klick zu installieren. Er wird ab Werk vorinstalliert geliefert, so dass Sie nur noch Ihren Colibri iMX8X anschalten und ein Betriebssystem auswählen müssen!
Mehr erfahren
Benutzerfreundliche und umfangreiche Grafik-Interfaces
Der Colibri iMX8X kommt mit leistungsstarker Grafik-Performance. Daher pflegt Toradex enge Partnerschaften mit führenden Anbietern von GUI-Technologie, um den Entwicklungsprozess zu vereinfachen und sicherzustellen, dass die Hardware-Ressourcen auch effektiv genutzt werden.
Qt-Framework
Qt ist auf dem Toradex Easy-Installer und als Debian-Container für Torizon verfügbar und vereinfacht so den Einstieg in Qt auf jedem Embedded-Gerät.
Loslegen mit Qt
Crank Storyboard
Crank Storyboard ist ein GUI-Design- und Entwicklungswerkzeug, mit dem Sie schnell leistungsstarke Embedded-Apps entwickeln können. Durch Torizon wird das Arbeiten mit Crank Storyboard zur reibungslosen Out-of-the-Box-Erfahrung.
Loslegen mit Crank Storyboard
DiSTI GL Studio
Der Colibri iMX8X ist ideal für kritische Anwendungen, bei denen es auf Sicherheit und Zuverlässigkeit ankommt. Das sind auch die Schwerpunkte für das GL Studio von DiSTI.
Loslegen mit DiSTI GL Studio
Edge Computing
AWS IoT Greengrass
AWS bietet eine Vielzahl an Services, die Sie beim Aufbau skalierbarer industrieller IoT-Lösungen unterstützen. AWS IoT Greengrass ist dabei ein Key-Tool, das direkt auf dem Toradex SoM läuft. AWS, NXP und Toradex arbeiten in diesem Gebiet gerade eng zusammen.
Loslegen mit AWS SageMaker Neo
Industrial Automation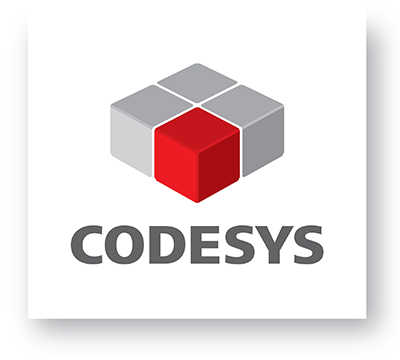 CODESYS – SPS-Programmiertool nach IEC 61131-3
Das robuste Colibri iMX8X-SoM-Modul ist mit seiner hohen Performance ideal für den Einsatz in anspruchsvollen Anwendungen in der Industrie-Automation. Basierend auf bewährter und langlebiger Software, können mit CODESYS kundenspezifische SPS-Systeme sehr leicht entwickelt werden.
Loslegen mit CODESYS auf Torizon
Matrikon OPC UA
OPC UA ist eine Standardtechnologie, die in der industriellen Automatisierung weit verbreitet ist. Der Stack von Matrikon ist eine zuverlässige, sichere und plattformunabhängige Implementierung, die sich perfekt mit dem Colibri iMX8X ergänzt. Sie entscheiden, ob Sie die Integration selbst übernehmen wollen oder das Know-How unseres Partners BE.services nutzen und die Integration dorthin auslagern.
Webinar mit BE.services ansehen
Trägerkarten

Das Carrier-Board stellt die notwendigen Signal- und Leistungslevel für das CoM bereit. Es beherbergt auch die anwendungsspezifischen Konnektivitäts- und Multimedia-Schnittstellen, wie USB, Ethernet, UART und HDMI

Mehr erfahren über SBCs und Carrier-Boards
Supported Modules
USB 2.0
Ethernet
External Bus
I2C
SPI
UART
IrDA
PWM
GPIO
Analog Input
SDIO/SD/MMC
CAN
JTAG
Entire Colibri Family
4x Host, 1x OTG/Client
10/100 Mbit
Up to 32 Bit
4x
4x
2x RS232, 1x RS422/485
1x
4x
up to 158
4x
1x 4 Bit
1x
Yes
Entire Colibri Family
1x Host / 1x OTG
10/100 Mbit
—
1x
1x
3x RS232
—
4x
up to 26
4x
1x 4 Bit (microSD)
—
—
Entire Colibri Family
2x Host, 1x Client (Shared)
10/100 Mbit
—
1x
1x
3x /
3x TTL
—
4x
up to 35
4x
1x 4 Bit (microSD)
1x (Available with Colibri VFxx and iMX)
—
Entire Colibri Family
2x Host, 1x Client (Shared)
10/100 Mbit
—
1x
1x
2x TTL, 1x USB-UART
—
4x
up to 39
4x
1x 4 Bit (SD/MMC)
1x (Available with Colibri VFxx and iMX)
Yes
Entire Colibri Family
up to 4x Host
up to 2x 10/100 MBit
—
1x
1x
1x RS-422, 1x RS-485
—
up to 4x
up to 24x
up to 4x
1x
Up to 2x
—
LVDS
HDMI
VGA
RGB
Capacitive Touch Interface
Resistive Touch
Camera Parallel Interface
Analog Audio Line in
Analog Audio Mic in
Analog Audio Headphone out
1x Single Channel
1x (Through DVI-I connector)
1x
1x (18 Bit/24 Bit)
Adapter required
4/5-wire
1x
1x (Stereo)
1x (Mono)
1x (Stereo)
1x Dual Channel
1x (Through DVI-I connector)
1x (Through DVI-I connector)
1x (18 bit)
Yes
4/5-wire
—
1x (Stereo)
1x (Mono)
1x (Stereo)
—
—
—
1x (18 bit)
Adapter required
4-wire
1x
1x (Stereo)
1x (Mono)
1x (Stereo)
—
—
1x (Shared with RGB)
1x (18 bit)
Yes
4-wire
1x
1x (Stereo)
1x (Mono)
1x (Stereo)
1x
1x
1x
1x
projected capacitive touch via I2C
up to 4/5-wire
—
1x (Stereo)
1x (Mono)
1x (Stereo)
Type Specific Board Connector
USB-to-RS232 Transceiver
RTC on Board
Included Accessory
Altium CAE Data Freely Available
—
1x
1x
Mating Power Plug (for X33)
24-way FFC 100mm (for X6)
Yes
—
—
1x
Mating Power Plug (for X17)
24-way FFC 35mm (for X4)
Yes
—
—
1x (*Not Assembled) /
1x
—
Yes
Arduino UNO and Raspberry Pi B+
1x
1x
—
Yes
Supply Voltage
On-Board Power Supplies
Size
Temperature
7-27V DC
5V 5A
3.3V 5A
200 x 200 mm
—
6-27V DC
5V 5A
3.3V 5A
100 x 72 mm
-20° to 85° C
5V DC +/- 5%
5V (External)
3.3V 3A
74 x 74 mm
-40° to 85° C
5V DC +/- 5%
3.3V 3A
100 x 80 mm
-25° to 85° C
5 - 36V DC
—
—
-40° to 85° C
Zubehör

Toradex bietet standardmäßig Zubehör an, das direkt in Endprodukten verwendet werden kann. Für einige dieser Zubehörteile sind Konstruktionsdateien mit Montagezeichnungen, Schaltplänen und Altium-Projekten verfügbar.
Toradex testet die in seinem Webshop aufgeführten Peripheriegeräte und arbeitet direkt mit Anbietern von Kameras, Modems, Displays, Sensoren und mehr zusammen, um die Integration mit Toradex SoMs so einfach wie möglich zu gestalten.

Erfahren Sie mehr in unserem Developer Center
Garantierte Produktverfügbarkeit
Laut NXP-Roadmap
Hardware-Roadmap
Die Roadmap zeigt, wie das Produkt aus Sicht der Toradex-Hardwareentwicklung geplant ist. Es handelt sich dabei nicht um eine detaillierte Darstellung des Release-Datums, sondern um eine Visualisierung unseres internen Zeitplans für die Produktentwicklung.
* Bitte beachten Sie, dass sich die Produktversion bis zur Serienreife ohne Vorankündigung ändern kann. Toradex ist bemüht, eine einwandfreie Funktionsfähigkeit zu gewährleisten, sobald das Produkt zum Serienprodukt erklärt wird. Deshalb kann die Hardware während der Prototypenphase aktualisiert werden. Mehr Details zu den Produktphasen von Toradex ist auf unserer PCN-Policy-Seite zu finden.
Q2'23
Q3'23
Q4'23
Q1'24
Q2'24
0038 Colibri iMX8QXP 2GB WB IT
0050 Colibri iMX8QXP 2GB IT
0051 Colibri iMX8DX 1GB WB
In Entwicklung

Early access produkt

Musterprodukt

Kandidat für Serienproduktion

Serienprodukt
Betriebsbereit, dokumentiert und validiert
Funktionsfähig, aber Dokumentation oder Validierung fehlen
Geplante Funktion, nicht getestet Kontaktieren Sie uns
4 Module, 5 Trägerkarten, 11 Zubehör
×