NXP i.MX 8M Mini / Nano Computer on Module - Verdin iMX8M Mini / Nano
This is an early product announcement. All provided information is preliminary and subject to change.
Please sign up to get notifications about status and availability. Any feedback on our development and product specification is highly welcome.
Highlights
Latest System on Module form factor
Up to 4x Cortex-A53, 1x Cortex-M4/M7
NXP® i.MX 8M Mini and i.MX 8M Nano applications processor
Armv8 64-Bit CPU cores
On-board dual-band 802.11ac 2x2 MU-MIMO Wi-Fi and Bluetooth 5
Supported by open-source Torizon Linux Operating System
Power- and cost-optimized

Verdin iMX8M Mini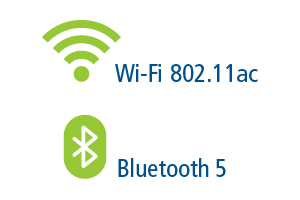 Verdin iMX8M Nano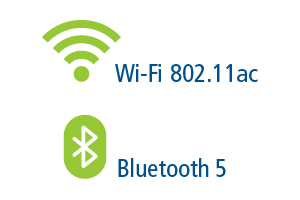 Perfect Balance between Performance, Power, and Cost
The Verdin iMX8M Mini and Verdin iMX8M Nano SoMs provide up to four powerful ARM 64 bit Cortex-A53 cores. The performance offered by these modules makes them an ideal choice for running modern Linux operating systems with graphical user interface while still providing sufficient power reserves for serving typical industrial and medical applications. Large RAM and Flash Memory capacities meet the requirements of all modern embedded applications.
Power Optimized
The NXP i.MX 8M Mini and Nano SoCs are manufactured using the low power 14LPC FinFET Technology. The new Verdin form factor standard provides a new, simple and straightforward solution for extending power optimization from the SoC to the System on Module and further to the complete system. This holistic approach gives customers granular control over the power consumption of the peripherals available on their carrier boards.
The M4/M7 cores allow for further optimization whenever a connected standby mode is required. The main (A53) cores can be switched off and the microcontroller core can continue running the most crucial pieces of code.
Wide range of Modern and Future-proof Interfaces
The modules provide modern interfaces such as Gigabit Ethernet, MIPI CSI Camera, MIPI DSI Display, PCIe, Quad SPI, CAN, among many others. 1.8V I/O voltage level guarantees future proofness and supports power- and cost-optimized designs. A simple pinout concept and our popular *Pinout Designer tool contribute to delivering a simple and rewarding carrier board design experience.
Heterogeneous Multicore Processing (HMP) for Hard Real-time
The Cortex M4/M7 cores can be used to offload critical real-time tasks from the main operating system to reach extremely low latencies and reproducible real-time behavior. Typically, FreeRTOS or another real-time operating system is used on the Cortex-M cores. Toradex provides tooling to make the development and integration of the M cores as easy as possible.
High-performance On-board Dual-band Wi-Fi and Bluetooth Options
Simplify your design with certified wireless options. The latest 802.11ac standard and support for multi-antenna setups contribute to a nice out-of-the-box end-user experience. Certified Wi-Fi antennas increase the predictability of end-device certification processes – while enabling significant cost savings.
Ruggedness, Reliability
The module comes with environmental test reports for vibration, EMI/EMC to give you peace of mind. Highly reliable embedded eMMC flash memory is used and tools such as the Toradex Flash Analytics tool allow you to monitor your flash wear in a very simple manner.
Available Configurations
This Verdin module is available in two configurations. The off-the-shelf version will feature the i.MX 8M Mini SoC. Another version featuring the i.MX 8M Nano SoC will be available as a Build-to-Order (BTO) option.
The i.MX 8M Mini features faster A53 cores and double the RAM bandwidth, more I/Os (such as PCIe) and more USB ports, and comes with hardware accelerated video encoding and decoding (including H.265 decoding) capabilities.
The i.MX 8M Nano is lacking video encoding and decoding capabilities but offers a faster Cortex-M7 core instead of the M4 and features a stronger GPU with OpenCL 1.2 capability.
*Pinout Designer support for Verdin iMX8M Mini SoM coming soon
Toradex offers free support and maintenance for Embedded Linux and FreeRTOS on the NXP® i.MX 8M Mini/Nano processor based Verdin iMX8M SoMs. This allows system designers to focus the application only, instead of focusing also on the OS and low-level device drivers. Other OS such as Android and QNX are supported by our partners.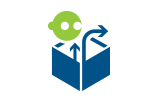 Toradex Easy Installer
Toradex Verdin iMX8M modules come with the pre-installed Toradex Easy Installer which offers an easy one-click installation of Toradex Embedded Linux BSPs and Partner Demo Images.
For general information about the advantages and features, check our Toradex Easy Installer page.
---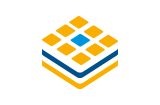 Torizon
Torizon is a new Linux-based software platform that simplifies the process of developing and maintaining embedded software. It allows you to configure the system for your use case quickly and easily, so you can focus on application development instead of Linux builds.
For general information about the advantages and features, check our Torizon page.
---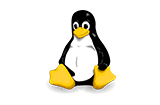 Embedded Linux
Toradex carries out in-house development and maintenance of a Yocto project-compatible production-quality Embedded Linux BSP. Our extensive documentation and support makes sure your product reaches market in time. Full source code and Toradex developments are up-streamed into mainline.
For general information about the advantages and features, check our Embedded Linux page.
---
FreeRTOS
FreeRTOS on Verdin iMX8M is supported directly by Toradex. It is a real-time OS that runs on the Cortex-M4 cores in parallel to the main OS.
For general information, check our FreeRTOS page.
---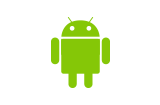 Android
An Evaluation will be provided free of charge as a binary installer directly on Toradex Easy Installer feeds and in source-code.
---