Embedded Expo 2019, China
The Embedded Expo 2019, slated to be the industry's leading event, an annual gathering for the industrial professionals, buyers and decision makers. The exhibited areas covers from automotive, industrial robots, intelligent factories and informational sharing from professional buyers. IoT, cloud, internet of vehicles, rail transportation, artificial intelligence, medical, smart home, wireless communication and many more current hot topics forums. Embedded Expo 2019 will be held at the Shenzhen Convention and Exhibition Center from December 19-21, 2019.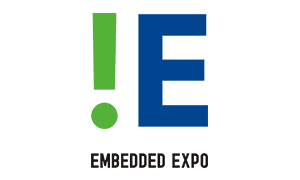 Date & Time
Dec 19, 2019 - Dec 21, 2019 from 10:00 to 18:00
Venue
Shenzhen Convention & Exhibition Center, China
Toradex China will be present at the event along with The Qt Company, a longstanding Toradex partner.
Do visit us at booth 1A11 to take a look at our engaging product demos or to interact with our engineers and gain a better understanding of our products and how it can help you accelerate your time-to-market.
We hope to see you there!