IoT Tech Expo, Europe 2019
Slated to be the world's largest IoT event series, the IoT Tech Expo will be held from June 19-20, 2019 in RAI Amsterdam. The event aims at exploring the latest innovations within the Internet of Things and covering the impact it has on many industries including Manufacturing, Transport, Supply Chain, Insurance, Logistics, Government, Energy and Automotive.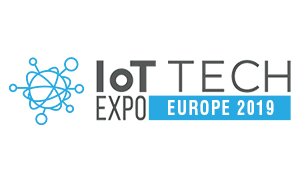 Date & Time
Jun 19, 2019 - Jun 20, 2019 from 10:00 to 18:00
Venue
Amsterdam, Netherlands

We invite you to meet Toradex on ground, take a look at our latest product offerings such as Torizon, and explore our engaging demos. We'd be happy to answer your technical questions, discuss industry trends, and take you through our interesting product portfolio. See you there!