China International Industry Fair (CIIF)-2018
The 20th edition of the hugely-successful China International Industry Fair (CIIF) is slated to be held at the National Exhibition and Convention Center in Shanghai, China, from September 19-23, 2018. The event comprises nine theme shows under one roof, and is jointly organized by seven Chinese Ministries and the Shanghai Municipal People's Government, co-organized by the China Machinery Industry Federation and managed by the Shanghai East Best & Lansheng International (Group) Co. Ltd. Over 2,500 exhibitors and 160,000 trade visitors are expected to attend the event.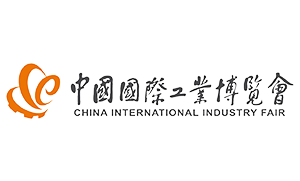 Date & Time
Sep 19, 2018 - Sep 23, 2018 from 10:00 to 18:00
Toradex China will be present on ground at its booth #6.2H A004 and partner booth (The Qt Company #6.2H-C093), with its team of engineers who will gladly answer your technical questions, and offer support on how best to reduce development time, future-proof and scale your solutions. We've also got a variety of interesting demos lined up for you. Do drop by, we look forward to meeting you there.