Deftronics 2017, India
The fourth edition of Deftronics, an annual two-day Aerospace, Defense and Internal Security Conference organized by the Indian Electronics and Semiconductor Association (IESA), is scheduled to be held from August 31 – September 01, 2017 at Hyderabad, India. This year, the event is primarily centered on accelerating self-reliance in Aerospace, Defense and Internal Security.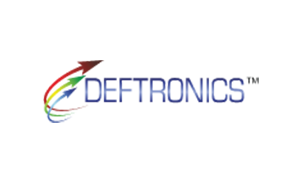 Date & Time
Aug 31, 2017 - Sep 01, 2017 from 10:00 to 18:00
Toradex India will be present at the current edition of the conference as an exhibitor, with its showcase of a wide assortment of pin-compatible, power-efficient ARM®-based System on Modules (SoMs) which are ideal for a variety of applications. Toradex engineers will also have on display live product demos, and will be happy to answer your technical questions on site. We look forward to meeting you there!