Embedded Linux Conference | Open Source Summit 2022, United States
Companies and developers from different fields are gathering at the Open Source Summit for the Embedded Linux Conference. Slated to be held in Austin, Texas, June 21-24, 2022, this event will showcase various embedded projects and applications.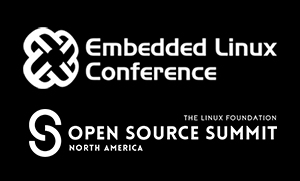 Date & Time
Jun 21, 2022 - Jun 24, 2022 from 09:00 to 19:00
Venue
JW Marriott Austin
110 E 2nd Street
Austin, TX 78701
Toradex will be present at the show with exciting demos and, especially, our Torizon Platform. We're excited to share more about its uses and applications for the development and maintenance of your embedded projects.
We also invite you to join Toradex's subject-matter expert, Marcel Ziswiler's technical talks:
We hope to see you there!