Embedded World 2018, Germany
Be it security for electronic systems, distributed intelligence, the Internet of Things or e-mobility and energy efficiency – the embedded world enables you to experience the whole world of embedded systems. Mark your calendars for the world's largest trade fair of its kind that will be held in Nuremberg, Germany, from February 27 - March 01, 2018.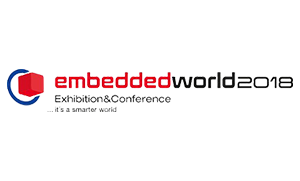 Date & Time
Feb 27, 2018 - Mar 01, 2018 from 10:00 to 18:00
Discover the innovations from the embedded sector, with 1,020 exhibitors and numerous speakers from 42 countries will be presenting the entire spectrum to more than 30,000 trade visitors and approximately 1,700 conference participants from 73 countries.
Toradex will showcase its broad portfolio of embedded computer products and engaging demos at its booth 1-639, Hall 1, and will also be present at key partner company booths. We have some exciting highlights planned for you and invite you to come join us at the venue for interactive sessions with our expert engineers, and insights on our new scalable solutions that will transform your business.
We look forward to seeing you there!