Embedded World 2019, Germany
Be it security for electronic systems, distributed intelligence, the Internet of Things or e-mobility and energy efficiency – embedded world enables you to experience the whole world of embedded systems. Mark your calendars for the world's largest trade fair of its kind that will be held in Nuremberg, Germany, from February 26-28, 2019.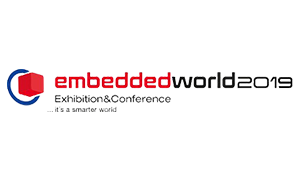 Date & Time
Feb 26, 2019 - Feb 28, 2019 from 10:00 to 18:00
Discover the innovations from the embedded sector, with more than 1,000 exhibitors and numerous speakers from 52 countries, to more than 32,000 trade visitors and approximately 2,200 conference participants from 77 countries.
Toradex will showcase its latest portfolio of Arm®-based System on Modules (SoMs) and customizable Single Board Computers (SBCs). In addition, as always, exciting new demos from Toradex and its key partners featuring the latest products will be center stage at the Toradex booth, and at partner company booths. We have a lot planned for you and invite you to meet with us for interactive sessions with our expert engineers, and insights into our new scalable solutions that will transform your business.
We encourage to join us for our technical speaker session:
Linux Containers on a Small Device – a Good Idea? | Valter Minute, Senior Development Engineer, Toradex | Wednesday, February 27, 2019 | 12:00 - 12:30 Hrs
Be sure to drop by our booth #4-410, Hall 4, to meet with us and discuss the immense possibilities which our new offerings enable.