ESC Boston 2017, United States
Back and bigger in its second year, ESC Boston will be held in May 2017 at the Boston Convention & Exhibition Center. Expected to connect visitors with software developers, hardware engineers, executives, and suppliers across the embedded systems space, the event helps you find faster, cheaper, and smarter solutions to your challenges.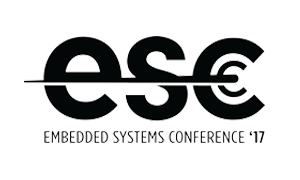 Date & Time
May 03, 2017 - May 04, 2017 from 10:00 to 18:00
Venue
Boston, MA, United States

Toradex Inc. will be a key exhibitor at the show with our engaging demos and exhaustive product line-up including NVIDIA® Tegra, NXP® i.MX 6, NXP® i.MX 7, and NXP® Vybrid-based modules. Visit our booth to have your technical questions answered by our engineers. See you there!