ESC Minneapolis 2017, United States
The ESC Minneapolis will be held in November 2017 at the Minneapolis Convention Centre. To be held over two days, the event aims to help visitors uncover software design innovation, hardware breakthroughs, fresh IoT trends and product demos.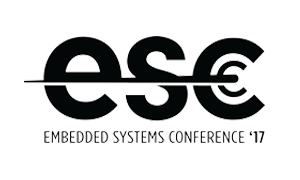 Date & Time
Nov 08, 2017 - Nov 09, 2017 from 10:00 to 18:00
Venue
Minneapolis, MN, United States

Toradex Inc. is excited to be an exhibitor and will feature our interesting portfolio of products such as our powerful Apalis TK1 based on NVIDIA®'s Tegra K1 processor, engaging demos such as the TAQ robot - featuring the new Colibri iMX7 SoM with NXP®'s i.MX 7, and much more. Come meet us on ground, we'll make it worth your while.