Expomac 2018, Brazil

The EXPOMAC - Industry Fair Metal Mechanics Paraná, to be held from September 19-22, 2018 in Curitiba, Brazil, is slated to bring together the industry's leading names, products, technology solutions and service delivery in one place. A traditional event of the southern sector of Brazil for four decades, Expomac, which has also joined ELETRON - the Brazilian Electrical, Electronics and Industrial Automation Trade Fair - suggests paths, analyzes economic perspectives, launches new technologies and discusses concepts with the Brazilian industry.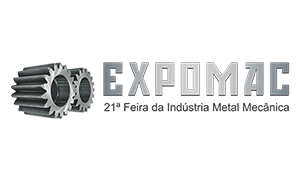 Date & Time
Sep 19, 2018 - Sep 22, 2018 from 10:00 to 18:00
Toradex Brasil is a key sponsor at the show and will be present with its exciting product portfolio, engaging demos, and much more. Visit our booth to meet our team of engineers and have your technical questions answered on ground. We look forward to seeing you there!