FIEE 2017, São Paulo, Brazil
FIEE – International Electric, Electronic, Power and Automation Industry Trade Show , aims to provide companies with access to buyers and decision-makers in the most varied sectors of the industry and in retail, looking for solutions in electrical installations, electronics, power and automation. The 29th edition of FIEE will be held in São Paulo, Brazil, from Jul 25-28, 2017.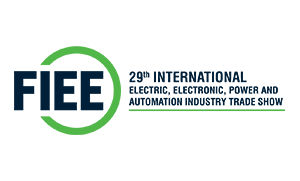 Date & Time
Jul 25, 2017 - Jul 28, 2017 from 13:00 to 20:00
Toradex Brasil will be present at the event, with our interesting product portfolio highlighting our wide-range of ARM®-powered modules. In addition, engaging demos and in-depth interactions with our engineers on ground, will make visiting us worth your while. Drop by our booth at the venue for this, and a lot more.