GPU Technology Conference, United States, 2017
Presented by NVIDIA®, the GPU Technology Conference (GTC) is positioned as the largest, and most anticipated event of the year for GPU developers. Participants will be privy to a showcase of the most vital work in the computing industry today – including artificial intelligence and deep learning, healthcare, virtual reality, accelerated analytics, and self-driving cars.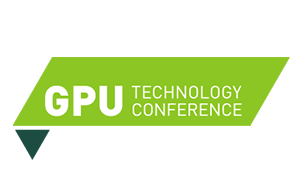 Date & Time
May 08, 2017 - May 11, 2017 from 10:00 to 18:00
Venue
San Jose Convention Center, CA, United States

This year's edition of GTC will be held at the San Jose Convention Center, Silicon Valley from May 08-11, 2017.
Toradex Inc. will be present at the conference with its extensive array of ARM®-powered SoMs powered by NVIDIA® Tegra SoCs. Visit our booth at the venue for live product demos, interactive sessions with our engineers, or to discuss your application ideas with us.
Toradex partner, Antmicro Ltd., will be co-exhibiting with Toradex at the event. Antmicro will have its interesting demos on showcase including Android 7.1 on the Apalis TK1.
Additionally, join us for the technical speaker session by Daniel Lang, VP, Toradex Inc.;
Bring the Power of CUDA to Small Devices | Tuesday, May 09 | 16:00 - 16:50 Hrs | Room 210F
Avail complimentary passes as a Toradex guest:
Click here and use guest code EGToradex to avail a free day time guest pass.
*This pass is valid for exhibit hall access, and does not include lunch.