India Electronics Week 2017
Anticipated to be an event "where the global electronics industry comes together in India", the India Electronics Week will encompass seven notable annual events - Electronics For You Expo (7th edition), Electronics Rocks (5th edition), IoTshow.in (2nd edition) etc. - organized by the EFY Group, under one roof.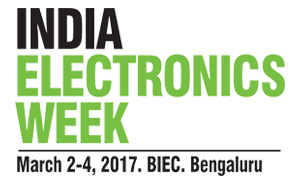 Date & Time
Mar 02, 2017 - Mar 04, 2017 from 10:00 to 18:00
Toradex will be participating at the India Electronics Week which will be held from March 02-04, 2017 at the Bangalore International Exhibition Centre (BIEC), Bengaluru, India. We will present at booth #I-7 showcasing our range of pin-compatible System on Modules (SoMs) and engaging demos. Our engineers would be happy to answer any queries you may have on ground, so do visit us at our booth.