Internet of Things Developers Conference 2017, United States
The Internet of Things Developers Conference is positioned as the only conference and trade show focused specifically on the IoT product developer. The conference aims to bring its audience leading-edge keynotes, technical sessions, and panel discussions from domain-specific to general techniques. The earlier edition was immensely successful and drew in some of the industry's best names as speakers and exhibitors. The next edition of the conference will be held at the Santa Clara Convention Center on April 26-27, 2017. In addition, the IoT DevCon features a premiere exhibition showcase with demos focused on IoT implementations.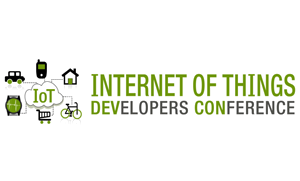 Date & Time
Apr 26, 2017 - Apr 27, 2017 from 10:00 to 18:00
Venue
Santa Clara Convention Center, CA, United States
Toradex will be present on ground with our exhaustive product line-up and engaging demos. Drop by our booth to have your technical questions answered by our engineers. We look forward to meeting you there.
Avail promo offer on entry passes:
Use promotion code SC728 to avail a 50% discount for the full 2-day pass (there are no 'expo-only' free passes).