Internet of Things Developers Conference 2018, United States
The Internet of Things Developers Conference (IoT DevCon) is designed specifically for IoT product developers and managers and decision-makers. The two-day focused conference delivers top industry keynote speakers, technical sessions and panel discussions from domain-specific to general techniques. The next edition of the conference will be held at the Santa Clara Convention Center on June 05-06, 2018.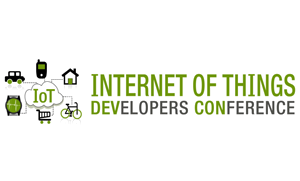 Date & Time
Jun 05, 2018 - Jun 06, 2018 from 08:00 to 18:30
Venue
Santa Clara Convention Center, CA, United States
With its wide range of Arm®-based System on Modules (SoMs) on showcase - including the new and powerful Apalis iMX8QM with Wi-Fi and Bluetooth, based on NXP's high-end i.MX 8QuadMax processor - Toradex invites you to visit its booth at the conference. You'll be able to interact with our team of engineers, watch live product demos, attend interactive Q&A sessions, and understand the different benefits of using our SoMs for your next application. We look forward to meeting you there.