IoT Tech Expo North America 2018
The world's largest IoT event series is expected to bring together key industries from across the globe for 2 days of top-level content and discussion. Scheduled to be held from November 28-29, 2018 in Santa Clara, California, the event aims at exploring the latest innovations within the Internet of Things and covering the impact it has on many industries including Manufacturing, Transport, Supply Chain, Insurance, Logistics, Government, Energy and Automotive.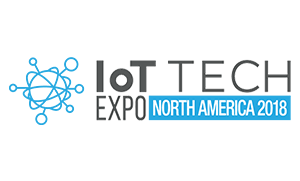 Date & Time
Nov 28, 2018 - Nov 29, 2018 from 10:00 to 18:00
Venue
Santa Clara, CA, United States
Toradex will be present on ground with its exciting product portfolio including the latest Apalis iMX8 SoM with Wi-Fi and Bluetooth. You will also be able to learn more about our upcoming iMX8X SoM, and much more. Meet our team of engineers, watch live product demos, attend interactive Q&A sessions, and understand how our SoMs can help you scale your solutions. See you there!