Machine Learning Developers Conference 2017
The Machine Learning Developers Conference is believed to be designed specifically for developers, engineers, and managers, developing machine learning and artificial intelligence technologies and applications.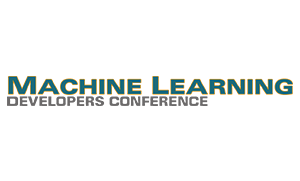 Date & Time
Apr 26, 2017 - Apr 27, 2017 from 10:00 to 18:00
Venue
Santa Clara Convention Center, CA, United States
To be held at the Santa Clara Convention Center on April 26-27, 2017, the conference offers a unique blend of market insights, technology forecasts, and practical assessments of the challenges and opportunities of machine learning and artificial intelligence in embedded systems. In addition, the conference features an exhibition showcasing demos and technologies focused on machine learning and artificial intelligence implementations.
Toradex will be present on ground with exciting demos and our interesting product line-up.
In addition, be sure to attend our technical speaker session, by Daniel Lang, VP, Toradex Inc.;
Bringing GPU Accelerated Deep Learning to Edge Devices in Easy Way | Thursday, April 27 | 14:00 - 14:25 Hrs
Avail promo offer on entry passes:
Use promotion code SC728 to avail a 50% discount for the full 2-day pass (there are no 'expo-only' free passes).