NXP FTF Connects - São Paulo
The NXP® FTF Connects is a free, one-day technical training offering in-depth courses and hands-on training regarding NXP's latest technologies and solutions, providing critical information needed to design, develop and deploy.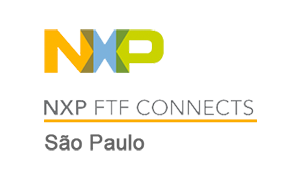 Date & Time
Nov 08, 2016 from 10:00 to 18:00
Toradex is a sponsor for the NXP® FTF Connects in São Paulo, Brazil. As an NXP Proven Partner, Toradex specializes in designing and delivering NXP-based solutions for the embedded market, especially state-of-the-art ARM®-powered System on Modules (SoMs). Visit our booth during the event to meet our team of engineers, watch live product demos, attend interactive Q&A sessions, and understand how our SoMs can help you scale your solutions, reduce development time, and get your products to market faster.

There will also be a technical speaker session presented by Guilherme Fernandes, CEO, Toradex Brasil on;
We hope to see you there.