NXP FTF Connects - Toronto
The NXP® FTF Connects is a free, one-day technical training offering in-depth courses and hands-on training regarding NXP's latest technologies and solutions, providing critical information needed to design, develop and deploy.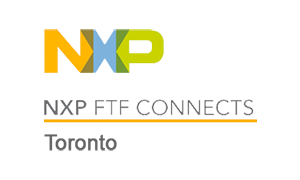 Date & Time
Oct 13, 2016 from 09:00 to 18:00

Toradex is a sponsor for the NXP® FTF Connects in Toronto, Canada. With our wide variety of ARM®-based System on Modules (SoMs) globally on showcase, we invite you visit our booth in the Technology Lab. You'll be able to interact with our team of engineers, watch live product demos, attend interactive Q&A sessions, and understand the different benefits of using our SoMs for your next application.
Daniel Lang, CTO, Toradex Inc. will also be presenting a technical session during the event on;
We hope to see you there.