QtDay 2019 - Italy
Join the eighth edition of QtDay scheduled to be held in Florence, Italy, from April 01-02, 2019. QtDay is slated to be the only international conference held in Italy about the Qt framework. With over 200+ attendees expected, a gamut of experts are expected to be there to share their own experience with Qt.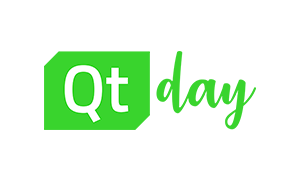 Date & Time
Apr 01, 2019 - from 08:30 to 20:00
Apr 02, 2019 - from 09:15 to 18:15
Toradex's subject-matter experts, Stefan Eichenberger and Valter Minute will be present at the event and will also be delivering a talk;
Deploying containerized Qt applications on embedded systems | Tuesday, April 02 | 14:45 Hrs
We invite you to meet Toradex on ground for any technical questions you may have regarding its products, applications, and more.