Charge Technology for Electric Vehicles
ADVANTICS specializes in Charge technology for Electric Vehicles. Key offerings include Silicon Carbide Power Converters, Charge Station and Vehicle onboard control units.
Controllers support CCS and CHAdeMO charging standards
Remote administration, logging
Automotive and Industrial housing available
Powered by Toradex Systems on Modules (SoMs), ADVANTICS' Charge controllers are well-known for their versatility, thanks to built-in charge communication stacks, support of user-written applications (Python, C++), and industrial interfaces.

Charge Controllers
Electric vehicle charging station communication controllers
Charge Controllers for CHAdeMO and CCS charging require a lot of computational power and low latency, and often have a connection to the cloud and payment systems. At ADVANTICS, we started our development using Toradex's Colibri iMX6 SoMs for the first generation of controllers, and later added controllers based on the Colibri iMX7 as well.
Thanks to the very practical form factor of these SoMs, we were able to also design controllers for onboard vehicle use, using the same platform.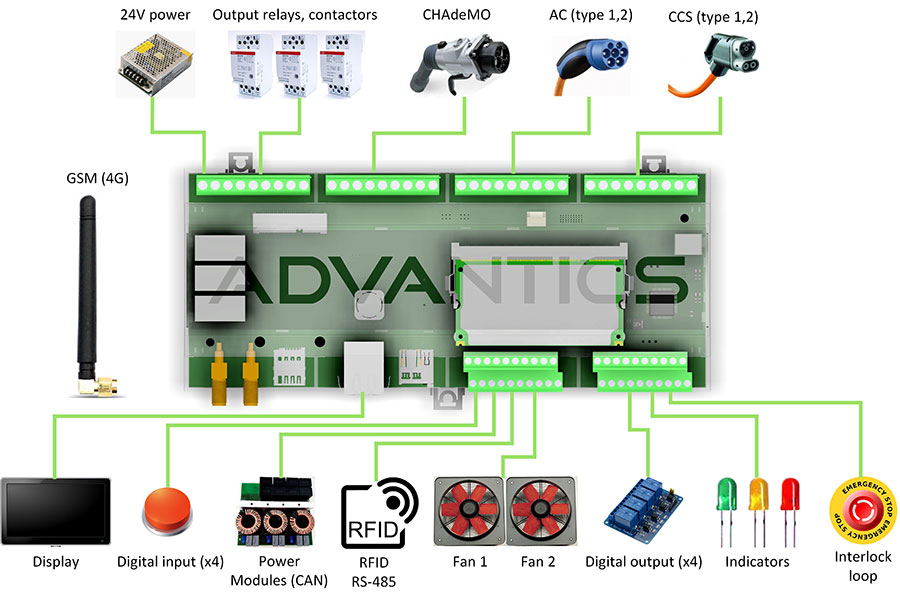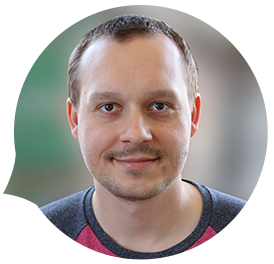 "ADVANTICS is a company focusing on research and development in the field of Electric Mobility and high efficiency power conversion. Our products consist of Charge Controllers for fast DC charging standards, Silicon Carbide EV chargers with highest efficiency on the market, and general-purpose power converters for grid, off-grid and DC/DC applications."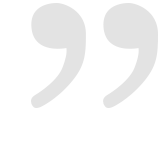 Michal Elias,
CEO, ADVANTICS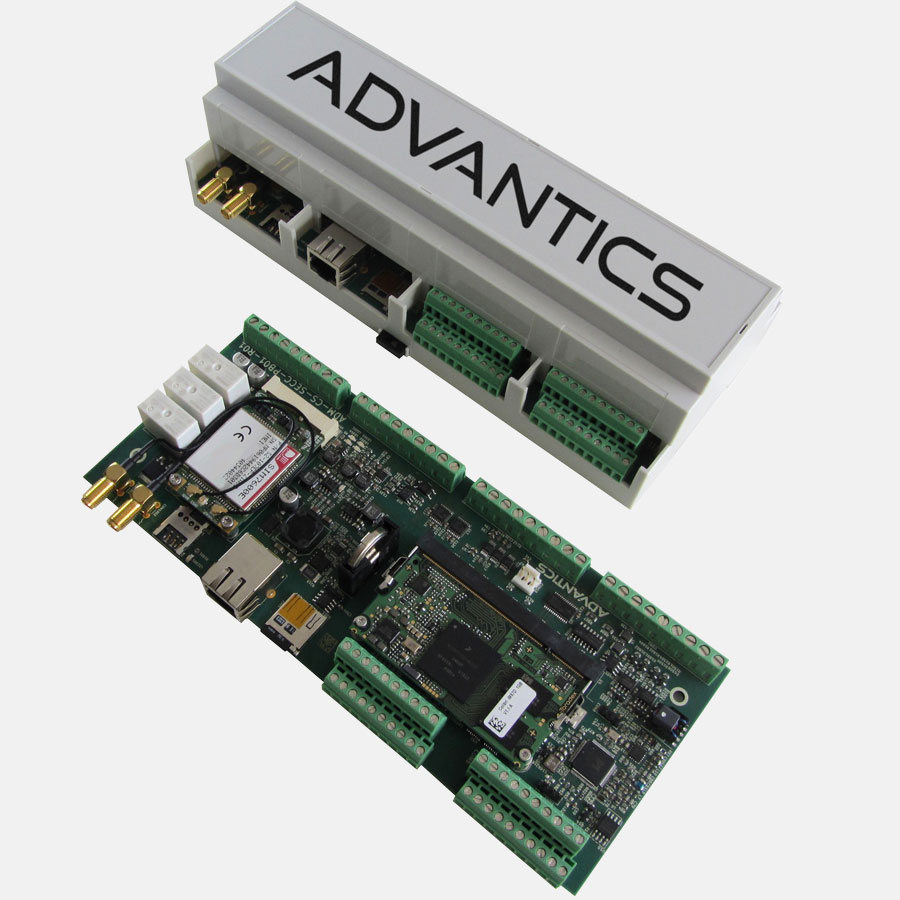 ADM-CS-SECC – DIN rail charge controller, supporting CCS, CHAdeMO, AC,with 4G capabilities (iMX7)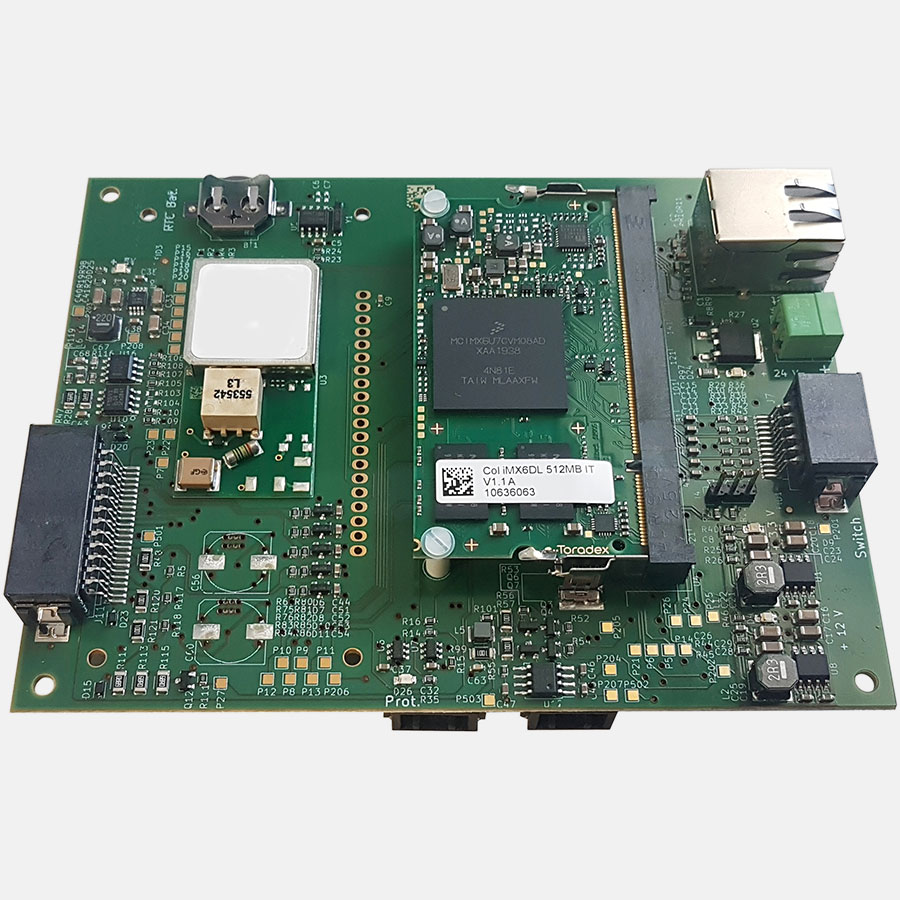 ADM-CO-CUI1 – General purpose charge controller for lab use and portable stations, supporting both Vehicle as well as Charger communication (iMX6)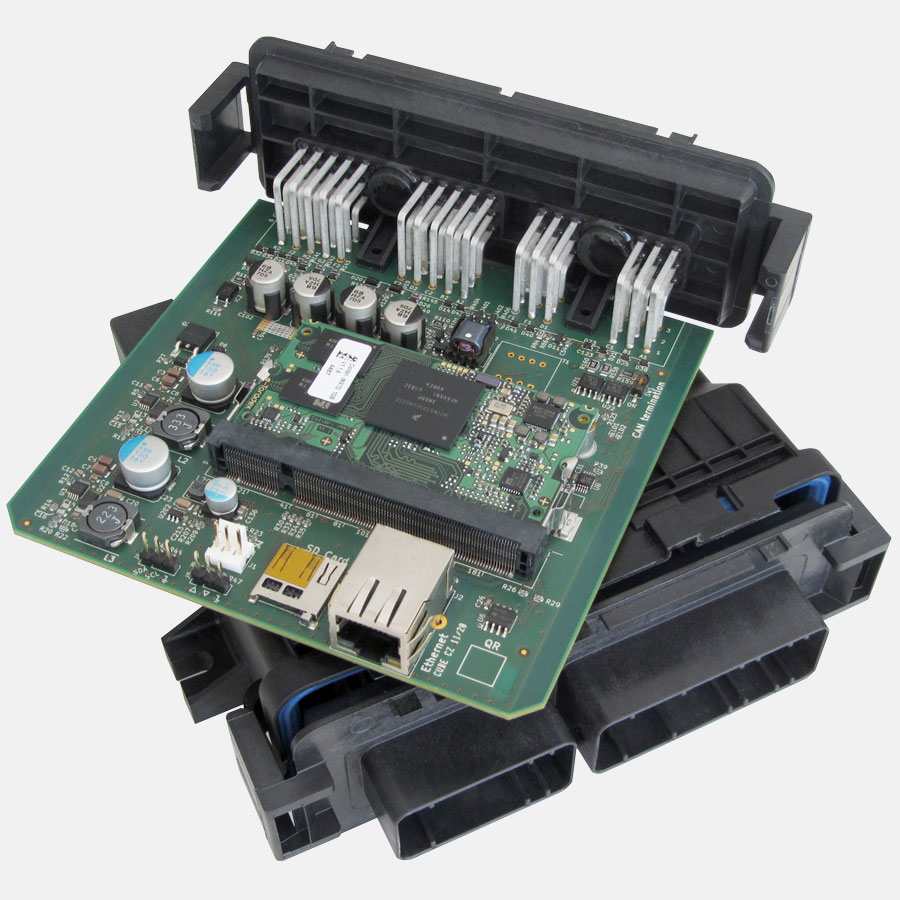 ADM-CS-EVCC – onboard CCS charge controller in automotive housing (iMX7)