Infusion Data Management System - UniQueCONCEPT™
UniQueCONCEPT™, the revolutionary infusion data management system (IDMS), increases patient safety, simplifies workflow processes, and enhances your hospital's legal certainty. The UniQueCONCEPT™ has been recognized as a very versatile, extremely powerful and easy-to-use interface by various major players such as GE Medical, Dräger Medical and others in the infusion technology market.
Arcomed AG developed a system that allows the monitoring of the entire procedure. This system connects the doctor's PC, the pharmacy PC, or the monitoring system with the infusion pump at the patient site through the hospital network.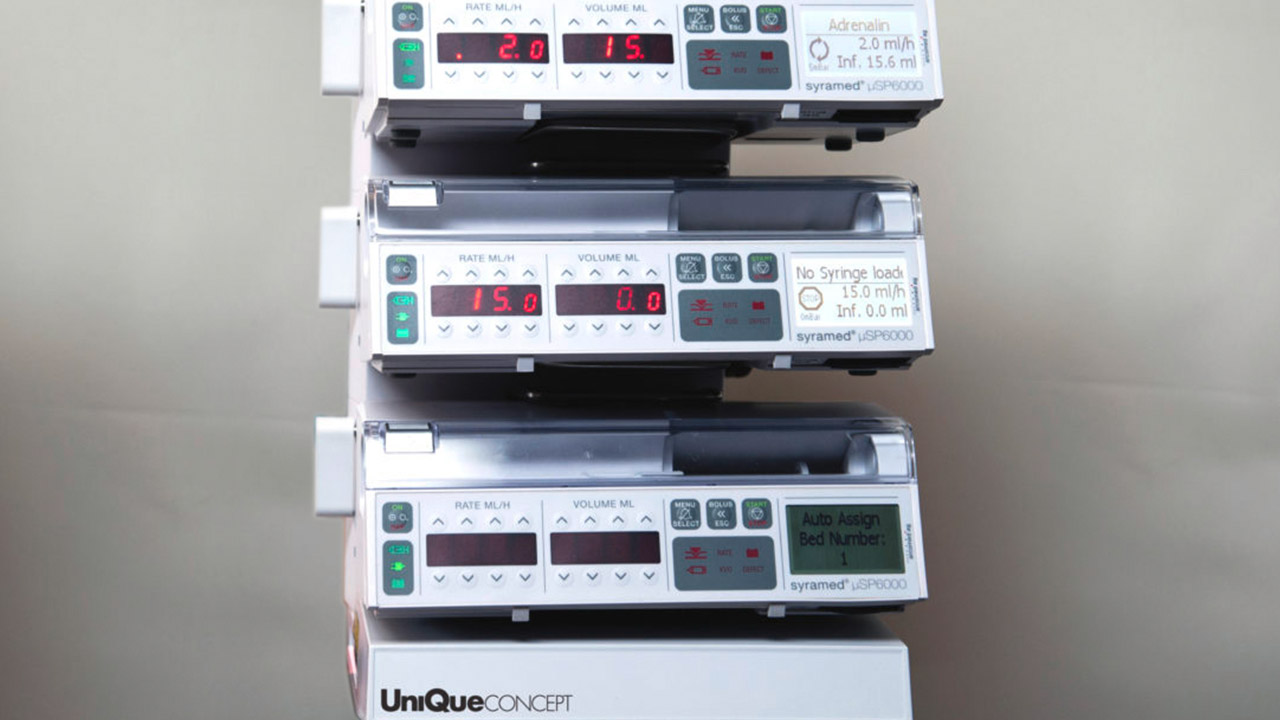 There's no other company I'm aware of where the technical support is so easy to reach, fast in response and supports us with highly qualified and direct technical support.
Upon request from our customers, we have recently ported all our code from the Colibri PXA / Windows CE platform to the Colibri VF61/Linux system. Thanks to the very patient support team from Toradex, we have managed to overcome all the initial problems on both the VF61 module and Linux. We have achieved a fully compatible system that is in the final testing phase now.
Marc Vollenweider
Head of R&D and Director of the Board, arcomed ag
Interface Box for Medical Infusion Pump
The UniQueCONCEPT™ is a network-enabled system based on Toradex Colibri modules directly placed with the infusion pumps. It allows the centralized management of infusion data from various pumps, wirelessly and from anywhere in the hospital. It acts as a gateway between the infrared port of the pumps and a conventional Ethernet network. Therefore, the system verifies whether a drug was placed in the correct pump. Additionally, the pumps' parameters can be configured automatically.
Sophisticated but simple-to-use bar code technology improves patient safety. The right patient receives the right medication at the right dose; therefore, medication-related errors are significantly reduced. The central monitoring and alarming provide nurses and doctors with all relevant infusion data - at any time, anywhere in the hospital. It's all about patient safety!
Feature your Success Story with Toradex

Wondering how to leverage success for your company with Toradex?
Get in touch with our team and be amazed at what we can offer you!
Starter Kits

Here are some recommended product combinations to get you started. The combinations are fully customizable for your needs.
If you like help to select the best hardware for your project please connect with us.

Get a Personal Recommendation