Intel/Marvell Xscale PXA270 モジュール - Colibri PXA270
これから新しい製品開発や設計にこれらのSoMを採用されることを推奨しません。 Colibri iMX6コンピュータモジュールやColibri iMX7コンピュータモジュールなどのモジュールを検討してください。トラデックスのColibriファミリー製品の情報はこちらに掲載しております。
Computer Module based on Marvell/Intel XScale® PXA270M
The Colibri PXA270 is a widely used SODIMM sized computer module based on the Intel/Marvell XScale® Arm® PXA270M processor. Colibri PXA270 modules run at 312MHz or 520MHz, and consume less than 800mW. The processor's power consumption is optimized using Intel Wireless Speedstep® Technology. Colibri modules feature state of the art technology, aiming at low power systems that require high CPU performance. They also provide all the interfaces needed in a modern embedded device.
Besides the internal Flash memory, there are plenty of interfaces available for data storage: USB-MemoryStick, CompactFlash/PCMCIA and SDCard.
Colibri modules provide glueless connectivity to passive and active LCDs with resolutions of up to 1024x768, as well as 4-wire resistive touch screens. An integrated 16 bit stereo codec allows playing and recording of audio. Colibris can directly connect to a CMOS camera sensor.
In addition Colibris offer 100 MBit Ethernet as well as USB host and USB device connectivity.
Flexibility and Second Source
Colibris can be scaled to meet specific cost requirements. The entire CPU bus is available for custom extensions, such as special interfaces for high bandwidth applications.
Colibri modules can be used as a replacement for Keith & Koep's Trizeps III / IV family of modules.
Professional Development Tools
Colibris come with a pre-installed Windows CE operating system and state of the art development tools that allow an easy customization of the system to make it fit specific needs (e.g. LCD settings & timings, integration of customer software and the auto-start option at startup).
Users can therefore concentrate on their actual application without going through the hassle of setting up an operating system. Special drivers are delivered by Toradex on request.
Latest Information on Colibri PXA270
You can find the latest information on Colibri PXA270 at the Toradex Developer Center.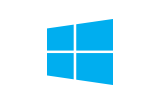 Windows Embedded Compact
Windows Embedded CE 6.0 is supported on Colibri PXAxxx modules. The development and maintenance is carried out in-house by Toradex. WEC allows you to use Microsoft .Net Compact Framework and Visual Studio.
The price of the Colibri PXAxxx modules includes a runtime license for Windows Embedded CE 6.0 Core.
For general information about advantages and features, check our Windows Embedded Compact page.
×Colibri 評価ボード
×Orchid キャリアボード
×Iris キャリアボード
×Viola キャリアボード
×Aster キャリアボード
Datasheet
Datasheet
Datasheet
Datasheet
Datasheet
detail...
detail...
detail...
detail...
detail...
Connectivity
Supported Modules
Entire Colibri Family
Entire Colibri Family
Entire Colibri Family
Entire Colibri Family
Entire Colibri Family
Compact Flash Card Interface
—
1x
—
—
—
USB 2.0
4x Host, 1x OTG/Client
2x Host (Full Speed)
1x Device (Full Speed)
1x Host / 1x OTG
2x Host (High Speed) /
2x Host, 1x Client (Shared)
2x Host, 1x Client (Shared) /
2x (High Speed)
1x Device (High Speed)
Ethernet
10/100 Mbit
10/100 Mbit
10/100 Mbit
10/100 Mbit
10/100 Mbit
External Bus
Up to 32 Bit
—
—
—
—
I2C
4x
1x
1x
1x
1x
SPI
4x
2x
1x
1x
1x
UART
2x RS232, 1x RS422/485
2x RS232 /
1x RS232
3x RS232
3x /
3x TTL
2x TTL, 1x USB-UART /
2x TTL, 1x USB
IrDA
1x
1x
—
—
—
PWM
4x
4x
4x
4x
4x
GPIO
up to 158
up to 20
up to 26
up to 35
up to 39
Analog Input
4x
4x
4x
4x
4x
SDIO/SD/MMC
1x 4 Bit
1x 4 Bit
1x 4 Bit (microSD)
1x 4 Bit (microSD)
1x 4 Bit (SD/MMC) /
1x 4 Bit (Full Size)
CAN
1x
—
—
1x (Available with Colibri VFxx and iMX)
1x (Available with Colibri VFxx and iMX)
Input / Output
Switches
6x
—
—
—
—
LEDs
4x
—
—
—
up to 3x
Multimedia
LVDS
1x Single Channel
—
1x Single Channel
—
—
HDMI
1x (Through DVI-I connector)
—
1x (Through DVI-I connector)
—
—
VGA
1x
1x
1x (Through DVI-I connector)
—
1x (Shared with RGB)
RGB
1x (18 Bit/24 Bit)
—
1x (18 bit)
— /
1x (18 bit)
1x (18 bit) /
—
Capacitive Touch
—
—
Adapter required
Adapter required
—
Resistive Touch
4/5-wire
4-wire
4/5-wire
4-wire
4-wire /
1x
Camera Parallel Interface
1x
—
—
— /
1x
1x /
—
Analog Audio Line in
1x (Stereo)
1x (Stereo) /
—
1x (Stereo)
— /
1x (Stereo)
1x (Stereo)
Analog Audio Mic in
1x (Mono)
1x (Mono)
1x (Mono)
— /
1x (Mono)
1x (Mono)
Analog Audio Headphone out
1x (Stereo)
1x (Stereo)
1x (Stereo)
— /
1x (Stereo)
1x (Stereo)
Other
Type Specific Board Connector
—
—
—
—
Arduino UNO and Raspberry Pi B+ /
—
USB-to-RS232 Transceiver
1x
—
—
—
1x
RTC on Board
1x
1x
1x
1x (*Not Assembled) /
1x
1x /
—
Included Accessory
Mating Power Plug (for X33)
24-way FFC 100mm (for X6)
Mating Power Plug (for X5)
Mating Power Plug (for X17)
24-way FFC 35mm (for X4)
—
—
Altium CAE Data Freely Available
Yes
—
Yes
Yes
Yes
JTAG
Yes
—
—
—
Yes
Physical
Supply Voltage
7-27V DC
7-24V DC
6-27V DC
5V DC /
5V DC +/- 5%
5V DC +/- 5% /
5V DC
On-Board Power Supplies
5V 5A
3.3V 5A
5V 5A
3.3V 5A
5V 5A
3.3V 5A
5V (External)
3.3V 3A
3.3V 3A
Size
200 x 200 mm
160 x 100 mm
100 x 72 mm
74 x 74 mm
100 x 80 mm
Temperature
—
-30° to +85° C
-10° to +70° C
-20° to +85° C
-40° to +85 °C /
-40° to +85° C
-25° to +85° C
Minimum Product Commitment(1)
—
2020
2030
2030
—

Plug and Play (Linux, macOS X, Windows XP – 10, Windows 10 IoT Core and Windows Compact Embedded 6/7 compatible)
BPSK, QPSK, 16 QAM, 64 QAM, DBPSK, DQPSK, and CCK modulation schemes
WEP, TKIP, and AES, WPA, WPA2 hardware encryption Schemes
Can be setup as a ad-hoc network via peer to peer communications