Toradex engineers show naked skin to support medical diagnostics manufacturer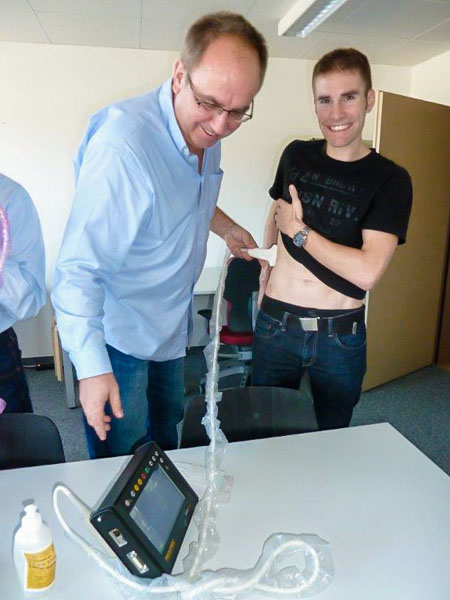 At Toradex, we get to see many demanding applications of our computer modules and we take a lot of pride in supporting our customers in every aspect of their business. However today, our engineers definitely went the extra mile in our level of support by volunteering with their naked bellies for ultrasound organ scans with a newly developed portable ultrasound device. Thanks to the stunning CPU and graphics performance of the Colibri T20, the manufacturer of this medical device was able to transition from his existing power hungry x86-based platform and develop this next-generation ultra-compact, battery-powered solution.
For more information on our NVIDIA Tegra-powered Colibri T20 computer modules, please click here.
#ARM based Development
#ARM Cortex™-A9
#Colibri ARM Family
#Computer on Module
#Embedded Computing
#NVIDIA® Tegra™
---