Operating System for Colibri iMX7 Modules
Toradex offers free support and maintenance for Windows Embedded Compact, Embedded Linux, and FreeRTOS on the NXP i.MX 7 processor based Colibri iMX7 SoM. This allows system designers to focus the application only, instead of focusing also on the OS and low-level device drivers. Other OS such as QNX will be supported by our partners.
By virtue of the asymmetric multicore architecture of NXP i.MX 7, Colibri iMX7 is capable of running a real-time operating system such as FreeRTOS on the Cortex-M4, along with a feature-rich OS such as WinCE or Linux on the Cortex-A7. For the Cortex-M4, FreeRTOS support is offered in-house. Other OS support such as eCos, MQX, on Cortex M4 is offered by our partners.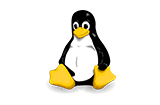 Embedded Linux
Toradex carries out in-house development and maintenance of a Yocto project-compatible production-quality Embedded Linux BSP. Our extensive documentation and support makes sure your product reaches market in time. Full source code and Toradex developments are up-streamed into the mainline. Colibri iMX7 comes pre-installed with Embedded Linux.
For general information about the advantages and features, check our Embedded Linux page.
---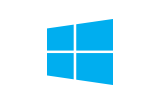 Windows Embedded Compact
Windows Embedded Compact 7 and 2013 are supported on Colibri iMX7 Solo 256MB and Dual 512MB. The development and maintenance is carried out in-house by Toradex. WEC allows you to use Microsoft .Net Compact Framework and Visual Studio. Microsoft is providing support and updates for Embedded Compact 2013 until year 2028.
A license for WEC 7 and 2013 is included in the price of Colibri iMX7 Solo 256MB and Colibri iMX7 Dual 512MB.
Notice: Colibri iMX7 Dual 1GB does not include a WEC license.
For general information about advantages and features, check our Windows Embedded Compact page.
---
FreeRTOS
FreeRTOS on Colibri iMX7 is supported directly by Toradex. FreeRTOS is ideal to run on the Cortex M4 core. The communication between Cortex M4 and Cortex A7 is achieved via Rpmsg.
For general information, check our FreeRTOS page.
---

QNX
QNX on Colibri iMX7 is supported by our service partner Triadem.
Triadem will be soon offering a QNX demo image for Colbiri iMX7.
---
---