Apalis iMX6
O Apalis iMX6 é o segundo produto da nova família de módulos Apalis da Toradex. Complementando a já existente família de módulos Colibri, a Apalis traz várias novas funcionalidades, garantindo que os clientes possam desenvolver os produtos mais avançados e robustos com mínimo risco e overhead. A família Apalis suporta uma grande variedade de interfaces industriais padrões, ao mesmo tempo em que fornece multimídia avançada e conectividade de alta velocidade, tornando-a adequada para um número praticamente ilimitado de aplicações.
Movido pelo i.MX 6 da NXP
Equipado com os SoCs i.MX 6DL e i.MX 6S da NXP, os núcleos Arm Cortex-A9 têm clock de 1GHz para as variantes de temperatura comercial, enquanto a variante de temperatura industrial tem frequência máxima de 800 MHz.
Interfaces de alta velocidade
O módulo expõe várias interfaces industriais incluindo CAN, UART, I2C, USB, PCIe, SATA e muito mais.
Pronto para multimídia
Com uma GPU 3D, encoder e decoder H.264 e um processador de imagens (ISP) integrado, o Apalis iMX6 é perfeito para multimídia. Uma interface de câmera paralela ou câmeras USB 2.0 podem ser usadas para captura de vídeo, enquanto é possível usar até duas telas através de RGB e HDMI.
Projeto de placa-base simplificado
Baseado nas valiosas opiniões de nossos clientes e na profunda experiência de nossos engenheiros na indústria, a família Apalis traz ao mercado várias novas tecnologias. O Direct Breakout™ simplifica consideravelmente o roteamento de sinais de alta velocidade na placa-base. O MXM SnapLock™ fornece um conector com mecanismo único para fixação do módulo. A Apalis também vem com suporte a soluções de resfriamento já prontas para as aplicações mais exigentes.
Torizon para atualizações remotas e monitoramento de frota
O SoM está disponível com a plataforma Torizon totalmente integrada, acelerando o desenvolvimento e a manutenção de seus produtos. Com recursos que incluem atualizações remotas altamente seguras e confiáveis, monitoramento de frota e acesso remoto.
Família de Computadores em Módulo Toradex Apalis
O Apalis iMX6 é pino-compatível com outros CoMs na família Apalis. Isso permite que você otimize o custo do seu projeto, evitando gastos em redesign. Todas as placas-base Apalis da Toradex são compatíveis com o Apalis iMX6. Nosso forte ecossistema Apalis ainda é incrementado por uma extensa documentação, suporte ao desenvolvedor, parceiros de serviço e placas-base de terceiros.
A Toradex oferece suporte e manutenção gratuitos para o Windows Embedded Compact e Linux Embarcado nos Computadores em Módulo Apalis iMX6 baseados no processador NXP i.MX 6. Permitindo aos desenvolvedores do sistema concentrarem esforços somente na aplicação, ao invés de dividir os esforços com o OS e drivers de dispositivos de baixo nível. Outros OS como o Android e o QNX são suportados por nossos parceiros.
Android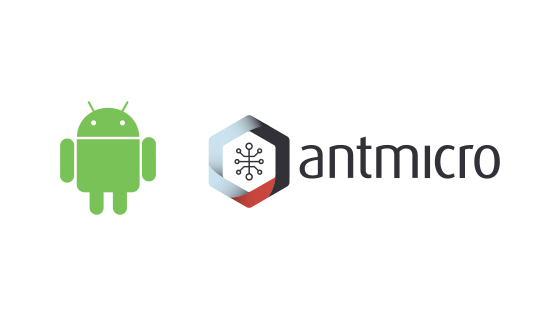 Android no Apalis iMX6 é suportado pelos nossos parceiros de serviço Kynetics e Antmicro.
QNX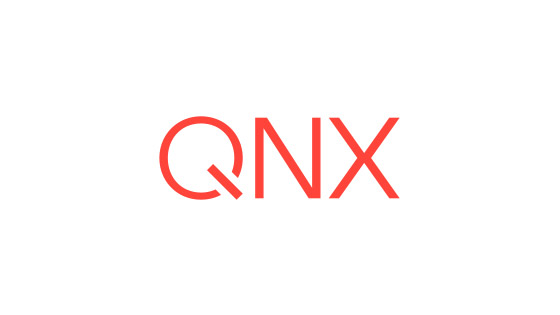 QNX nos módulos baseados no NXP i.MX 6 é suportado pela nossa parceira Triadem.
Para levar seu produto ao mercado mais rapidamente, com baixo custos e riscos de projeto, você precisa mais do que um Computador em Módulo e um Sistema Operacional/BSP estável, nós sabemos disso. A Toradex está colaborando com vários parceiros para tornar a sua vida mais fácil. Aqui estão alguns destaques, você pode encontrar mais no nosso Site do Desenvolvedor ou em nossa página de Parceiros.

Toradex Easy Installer
O Toradex Easy Installer permite a instalação de um OS com apenas um clique. Ele já vem pré instalado da fábrica, você só precisa ligar seu Apalis iMX6 e escolher um Sistema Operacional!
Saiba Mais
Interfaces Gráficas Ricas e Fáceis de Usar
O Apalis iMX6 fornece gráficos de alta performance – A Toradex tem parceria com os fornecedores líderes de GUIs, simplificando o processo de desenvolvimento e garantindo que os recursos do hardware sejam utilizados com eficiência.
Automação Industrial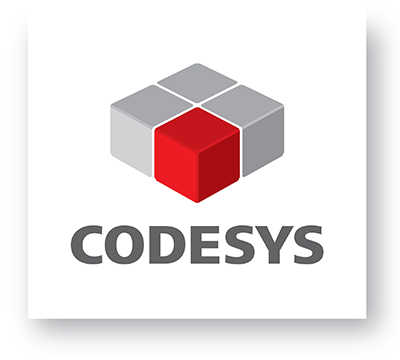 CODESYS PLC IEC 61131-3
O Apalis iMX6 é robusto e seu alto desempenho é ideal para aplicações de automação industrial com alta confiabilidade. O Codesys permite que você mesmo desenvolva CLPs personalizadas facilmente, garantidas por um software tradicional na indústria e comprovado.
Comece com o CODESYS no Torizon
Matrikon OPC UA
OPC UA é uma tecnologia amplamente utilizada em automação industrial. Esta pilha de software é uma implementação confiável, segura e independente de plataforma, o que a torna perfeita para o Apalis iMX6.
Assista nosso webinar com a BE.services
As placas base fornecem os níveis necessários de energia e sinal para o Computador em Módulo. Também abrigam interfaces de conectividade e multimídia específicas da aplicação como o USB, Ethernet, UART e HDMI.
Saiba mais Computador de placa única e Placas Base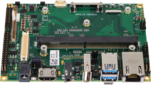 Ixora Carrier Board
Datasheet
Apalis Evaluation Board
Datasheet

Apalis Partner Carrier Boards
Supported Modules
USB 3.0
USB 2.0
Ethernet
PCIe
I2C
SPI
UART
IrDA
PWM
GPIO
Analog Input
Serial ATA
SDIO/SD/MMC
CAN
JTAG
Entire Apalis Family
2x Host
1x Host / 1x OTG
Gigabit
1x (Mini PCIe)
2x
1x
3x RS232
—
4x
up to 40
4x
1x mSATA
1x 4 Bit (microSD)
2x
—
Entire Apalis Family
1x Host, 1x OTG
4x Host
Gigabit
2x 1 slot / 1x (Mini PCIe)
3x
2x
2x RS232, 1x RS422/485
1x
4x
up to 135
4x
1x / 1x mSATA (shared)
2x 4 Bit
2x
Yes
Entire Apalis Family
up to 1x Host / 1x OTG
up to 4x Host
up to 11x 10/100/1000 MBit
up to 2x (Mini PCIe)
up to 2x I2C
up to 2x SPI
up to 8x RS-232/422/485
—
up to 4x PWM
up to 16x
up to 4x Analog Input
up to 1x mSATA
up to 1x SD/MMC 4-Bit
Up to 2x
—
LVDS
HDMI
Digital Audio
S/PDIF In / Out
VGA
RGB
Capacitive Touch Interface
Resistive Touch
Camera Parallel Interface
Camera Serial Interface
Analog Audio Line in
Analog Audio Mic in
Analog Audio Headphone out
1x Dual Channel
1x
—
1x / 1x
—
1x (24 Bit)
Yes
4/5-wire
1x 10 Bit
1x Quad Lane MIPI CSI-2
1x (Stereo)
1x (Mono)
1x (Stereo)
1x Dual Channel
1x (Through DVI-I connector)
7.1 Channel HD Audio Codec (incl. analogue connectors)
1x (Out also on TOSLINK)
1x
1x (24 Bit)
—
4/5-wire
1x 8/10/12 Bit
On Mezzanine
1x (Stereo)
1x (Mono)
1x (Stereo)
1x Dual Channel
1x
—
1x / 1x
1x
—
—
up to 4/5-wire
—
up to 3 MIPI CSI-2
1x (Stereo)
1x (Mono)
1x (Stereo)
Type Specific Board Connector
USB-to-RS232 Transceiver
RTC on Board
Altium CAE Data Freely Available
Supply Voltage
On-Board Power Supplies
Size
Temperature
7-27V DC
5V 6A
3.3V 8A
125 x 90 mm
0° to +70° C
-20° to +85° C(1)
7-27V DC
5V 5A
3.3V 5A
250 x 250 mm
—
5 - 36V DC
—
—
-40° to 85° C
Para Produtos Finais
| | |
| --- | --- |
| 1-99 : | US$ 131,25 |
| 100-249 : | US$ 126,00 |
| 250-499 : | US$ 118,15 |
| 500-999 : | US$ 112,90 |
| >999 : | RFQ |
2034+
Para Avaliação/Desenvolvimento
—
A Toradex fornece acessórios prontos pra uso que podem ser utilizados diretamente em produtos finais. Para alguns dos acessórios são disponibilizados os arquivos de design, incluindo desenhos de montagem, esquemas e projetos completos em Altium.
A Toradex testa os periféricos listados em sua loja virtual e trabalha diretamente com fornecedores de câmeras, modems, monitores, sensores e muito mais, para tornar a integração com SoMs da Toradex o mais fácil possível.
Saiba mais em nosso Developer Center
Compatible with Apalis iMX6Q IT and Apalis iMX6D IT
4 screws (M3x10mm) included with each heatsink for easy mounting to Apalis Carrier Boards
Additional threaded holes available for attaching fan to the carrier board
Compatible with Apalis iMX6Q, Apalis iMX6D and Apalis TK1
4 screws (M3x10mm) included with each heatsink for easy mounting to Apalis Carrier Boards
Additional threaded holes available for attaching fan to the carrier board

1x Tactile switch to enter Apalis iMX6 module recovery mode
1x Tactile switch to reset Apalis iMX6 module

Touch: 4-Wire Resistive Touch
40 pin FFC cable (250mm) to connect it with a Carrier Board
No special drivers required

40 pin and 10 pin FFC cable (250mm) to connect it with a Carrier Board
Atmel touch driver

Plug and Play (Windows Compact Embedded 6/7 compatible)
BPSK, QPSK, 16 QAM, 64 QAM, DBPSK, DQPSK, and CCK modulation schemes
WEP, TKIP, and AES, WPA, WPA2 hardware encryption Schemes
Can be setup as a ad-hoc network via peer to peer communications

Parallel data output format: 8-Bit Parallel ITU-R BT.656 with external HSync and VSync
No external power supply required
Compatible with Colibri Evaluation Board and Apalis Evaluation Board

Power Adapter: 12VDC 30W with international plugs
Compatible with: Apalis Evaluation Board, Ixora Carrier Board, Colibri Evaluation Board, Iris Carrier Board, Verdin Development Board, Dahlia Carrier Board
Min. Product Commitment
As per NXP Roadmap
Hardware Roadmap
This roadmap indicates how the product is planned from a Toradex hardware development point of view. This is not a detailed release date representation, but visualization of our internal product development timeline.
For details about the Toradex phase-over policy please refer to the PCN Policy Page.
For more details about PID8 level changes and historical releases please refer to the developer page.
2022
2023
2024
2025
2026
2027
2028
Ready to use, documented and validated
Working, but documentation or validation missing
Upcoming feature, not tested Contact Us
7 módulos, 3 Placas base, 9 Acessórios
Small form-factor Apalis Arm Computer Module family Carrier Board
Connectivity: USB 3.0: 2x Host, USB 2.0: 1x Host/ 1x OTG, Gigabit Ethernet, 2x I2C, 1x SPI, 4x PWM, 4x ADC, 2x CAN, 2x LEDs, up to 40 GPIOs
Multimedia: Audio out: 1x (Stereo), Audio in: 1x (Stereo), 1x/ 1x S/PDIF In/ Out, 1x 10 Bit Camera Parallel Interface, 4/5-wire Resistive Touch
Physical: 7-27V DC Supply Voltage, 5V 6A, 3.3V 8A On-Board Power Supplies, Size: 125 x 90 mm
Quantidade

1-99

100-249

250-499

500-999

>999

Preço Unitário

US$ 131,25

US$ 126,00

US$ 118,15

US$ 112,90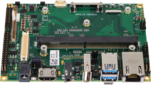 Small form-factor Apalis Arm Computer Module family Carrier Board
Connectivity: USB 3.0: 2x Host, USB 2.0: 1x Host/ 1x OTG, Gigabit Ethernet, 2x I2C, 1x SPI, 4x PWM, 4x ADC, 2x CAN, 2x LEDs, up to 40 GPIOs
Multimedia: Audio out: 1x (Stereo), Audio in: 1x (Stereo), 1x/ 1x S/PDIF In/ Out, 1x 10 Bit Camera Parallel Interface, 4/5-wire Resistive Touch
Physical: 7-27V DC Supply Voltage, 5V 6A, 3.3V 8A On-Board Power Supplies, Size: 125 x 90 mm
Quantidade

1-99

100-249

250-499

500-999

>999

Preço Unitário

US$ 131,25

US$ 126,00

US$ 118,15

US$ 112,90
Connectivity: USB 3.0: 1x Host, 1x OTG, USB 2.0: 4x Host, Gigabit Ethernet, 3x I2C, 2x SPI, 4x PWM, 4x ADC, 2x CAN, 8x Switches, 8x LEDs, up to 135 GPIOs
Multimedia: Audio out: 1x (Stereo), Audio in: 1x (Stereo), 1x (Out also on TOSLINK) S/PDIF In/ Out, 1x 8/10/12 Bit Camera Parallel Interface, 4/5-wire Resistive Touch
Physical: 7-27V DC Supply Voltage, 5V 5A, 3.3V 5A On-Board Power Supplies, Size: 250 x 250 mm
Quantidade

>0

Preço Unitário

US$ 325,00
×