NVIDIA Tegra 2 computadores em módulo - Colibri T20
Powered by NVIDIA: Tegra 2 Dual Core Processor
O Colibri T20 faz parte da família de computadores (ARM) em módulo Colibri. O módulo T20 é baseado no processador NVIDIA's Tegra 2 ARM Cortex A9 MPCORE Dual Core, que roda a 1GHz. Ele foi o primeiro computador em módulo do mercado de sistemas embarcados com esse processador. O Colibri T20 IT é uma versão especial que é capaz de suportar a faixa de temperatura adicional. (-40ºC a +85ºC).
O controlador de gráficos integrado NVIDIA permite interfaces de usuário ricas, suaves e interativas.
Desempenho gráfico supremo para as aplicações mais exigentes.
O módulo é direcionado a uma grande quantidade de aplicações incluindo: Comunicação visual digital, equipamentos médicos, Automação industrial, IHMs, Aviónicos, Sistemas en entretenimento, Pontos de venda, Thin Clients, Robótica, Jogos e muito mais.
Ele oferece uma ampla variedade de interfaces, desde de simples GPIOs, padrões de indústria como I2C, SPI, USB 2.0 e até mesmo barramento de memória. A interface HDMI permite a conexão fácil de displays com resolução full HD
Aumento de Capacidade Facilitado
Clientes existentes vão se beneficiar da facilidade de migração entre os atuais módulos das famílias Colibri PXAxxx e Colibri Txx para o Colibri VF61. Todos os módulos são eletricamente compatíveis pino a pino. Novos clientes vão apreciar a facilidade de selecionar o módulo Colibri, que é mais adequado a sua aplicação para obter uma relação entre preço/desempenho otimizada sem a necessidade de um projeto de placa de suporte para cada módulo.
Informações adicionais sobre Colibri T20
Você pode encontrar as informações adicionais e atualizadas sobre o Colibri T20 no centro de desenvolvimento da Toradex.
Toradex offers free support and maintenance for Windows Embedded Compact and Embedded Linux on the NVIDIA Tegra 2 processor based Colibri T20 SoMs. This allows system designers to focus the application only, instead of focusing also on the OS and low-level device drivers. Other OS such as Android will be supported by our partners.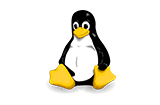 Embedded Linux
Toradex carries out in-house development and maintenance of a Yocto project-compatible production-quality Embedded Linux BSP. Our extensive documentation and support makes sure your product reaches market in time. Full source code and Toradex developments are up-streamed into mainline.
For general information about the advantages and features, check our Embedded Linux page.
---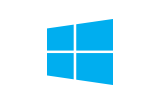 Windows Embedded Compact
Windows Embedded Compact 7 and 2013 are supported on Colibri T20. The development and maintenance is carried out in-house by Toradex. WEC allows you to use Microsoft .Net Compact Framework and Visual Studio. Microsoft is providing support and updates for Embedded Compact 2013 until year 2028.
The price of the Colibri T20 modules includes a runtime license for Windows Embedded Compact 2013 Entry (C13Entry) which is backward compatible to earlier Windows CE versions.
For general information about advantages and features, check our Windows Embedded Compact page.
---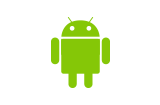 Android
Android on Colibri and Apalis T20 is supported by our service partner Antmicro.
An Android demo image for Colbiri and Apalis T20 by Antmicro is available here.
×Colibri Evaluation Board
×Iris Carrier Board
×Viola Carrier Board
×Placa base Aster
×Colibri Partner Carrier Boards
Datasheet
Datasheet
Datasheet
Datasheet
detail...
detail...
detail...
detail...
detail...
Connectivity
Supported Modules
Entire Colibri Family
Entire Colibri Family
Entire Colibri Family
Entire Colibri Family
Entire Colibri Family
USB 2.0
4x Host, 1x OTG/Client
1x Host / 1x OTG
2x Host (High Speed) /
2x Host, 1x Client (Shared)
2x Host, 1x Client (Shared) /
2x (High Speed)
1x Device (High Speed)
up to 4x Host
Ethernet
10/100 Mbit
10/100 Mbit
10/100 Mbit
10/100 Mbit
up to 2x 10/100 MBit
External Bus
Up to 32 Bit
—
—
—
—
I2C
4x
1x
1x
1x
1x
SPI
4x
1x
1x
1x
1x
UART
2x RS232, 1x RS422/485
3x RS232
3x /
3x TTL
2x TTL, 1x USB-UART /
2x TTL, 1x USB
1x RS-422, 1x RS-485
IrDA
1x
—
—
—
—
PWM
4x
4x
4x
4x
up to 4x
GPIO
up to 158
up to 26
up to 35
up to 39
up to 24x
Analog Input
4x
4x
4x
4x
up to 4x
SDIO/SD/MMC
1x 4 Bit
1x 4 Bit (microSD)
1x 4 Bit (microSD)
1x 4 Bit (SD/MMC) /
1x 4 Bit (Full Size)
1x
CAN
1x
—
1x (Available with Colibri VFxx and iMX)
1x (Available with Colibri VFxx and iMX)
Up to 2x
Input / Output
Switches
6x
—
—
—
—
LEDs
4x
—
—
up to 3x
—
Multimedia
LVDS
1x Single Channel
1x Single Channel
—
—
1x
HDMI
1x (Through DVI-I connector)
1x (Through DVI-I connector)
—
—
1x
VGA
1x
1x (Through DVI-I connector)
—
1x (Shared with RGB)
1x
RGB
1x (18 Bit/24 Bit)
1x (18 bit)
— /
1x (18 bit)
1x (18 bit) /
—
1x
Capacitive Touch
—
Adapter required
Adapter required
—
projected capacitive touch via I2C
Resistive Touch
4/5-wire
4/5-wire
4-wire
4-wire /
1x
up to 4/5-wire
Camera Parallel Interface
1x
—
— /
1x
1x /
—
—
Analog Audio Line in
1x (Stereo)
1x (Stereo)
— /
1x (Stereo)
1x (Stereo)
1x (Stereo)
Analog Audio Mic in
1x (Mono)
1x (Mono)
— /
1x (Mono)
1x (Mono)
1x (Mono)
Analog Audio Headphone out
1x (Stereo)
1x (Stereo)
— /
1x (Stereo)
1x (Stereo)
1x (Stereo)
Other
Type Specific Board Connector
—
—
—
Arduino UNO and Raspberry Pi B+ /
—
—
USB-to-RS232 Transceiver
1x
—
—
1x
—
RTC on Board
1x
1x
1x (*Not Assembled) /
1x
1x /
—
1x
Included Accessory
Mating Power Plug (for X33)
24-way FFC 100mm (for X6)
Mating Power Plug (for X17)
24-way FFC 35mm (for X4)
—
—
—
Altium CAE Data Freely Available
Yes
Yes
Yes
Yes
—
JTAG
Yes
—
—
Yes
—
Physical
Supply Voltage
7-27V DC
6-27V DC
5V DC /
5V DC +/- 5%
5V DC +/- 5% /
5V DC
5 - 36V DC
On-Board Power Supplies
5V 5A
3.3V 5A
5V 5A
3.3V 5A
5V (External)
3.3V 3A
3.3V 3A
—
Size
200 x 200 mm
100 x 72 mm
74 x 74 mm
100 x 80 mm
—
Temperature
—
-10° to +70° C
-20° to +85° C
-40° to +85 °C /
-40° to +85° C
-25° to +85° C
-40° to +85° C
Minimum Product Commitment(1)
—
2030
2030
—
—

Plug and Play (Linux, macOS X, Windows XP – 10, Windows 10 IoT Core and Windows Compact Embedded 6/7 compatible)
BPSK, QPSK, 16 QAM, 64 QAM, DBPSK, DQPSK, and CCK modulation schemes
WEP, TKIP, and AES, WPA, WPA2 hardware encryption Schemes
Can be setup as a ad-hoc network via peer to peer communications
4 módulos, 5 Placas base, 7 Acessórios