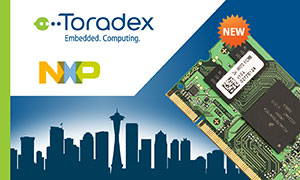 i.MX 7 Launch Event, United States
Date & Time

Mar 15, 2016

from 13:00 to 17:00

Venue
Impact Hub Seattle - 220 Second Ave South. 2nd Floor. Seattle, WA, USA
Booth

TBD
Toradex and NXP® (formerly known as Freescale) invite you to their local event launch of the new i.MX 7 System-on-Chip, in Seattle. Microsoft® will also be joining the presentation team at the event to give an introduction of the latest Azure™ IoT features.
With a single or dual-core power-efficient ARM® Cortex®-A7 in combination with a Cortex-M4 for low power and real-time tasks, the i.MX 7 is suitable for a wide range of industrial applications. Its advanced inbuilt security features is instrumental in safeguarding your IoT applications.
We will be covering the following topics during this event:
An introduction by NXP of their new i.MX 7 SoC
Benchmarks to show how i.MX 7 compares with other ARM SoCs
The heterogeneous multicore architecture and how it can be used in real-world applications
A deep-dive live demo of a heterogeneous multicore system featuring a balancing robot running Linux with a Qt-powered user interface and FreeRTOS on the M4 MCU
The latest technologies from Microsoft for IoT Applications - including a live demo using Toradex Azure IoT Certified System-on-Modules
The pin-compatible Toradex System-on-Modules that allow you to seamlessly switch between NXP's SoC families, without redesign, supporting Windows Embdded Compact, Linux and FreeRTOS
An overview of the software ecosystem for i.MX7, featuring AdaCore for safety critical applications, MQX support from Embedded Access, Greenhills INTEGRITY® support and an optimized software render for the latest Qt
The event, which will be conducted at downtown Seattle, will provide you with an opportunity to learn from and connect directly with NXP, Microsoft, and Toradex. The event will start at 1:00 PM PST and will last approximately 2 hours. There will be plenty of time reserved for questions and networking at the end of the session. Engineers will be available to answer your questions directly. And if you have an upcoming project, you can qualify for a free dev kit!
---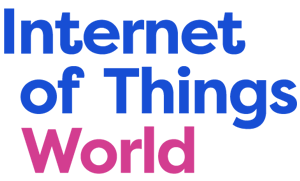 10 - 13 Aug, 2020
San Jose, CA, USA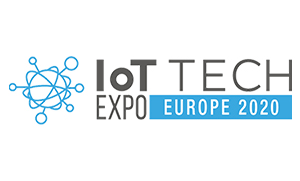 24 - 25 Nov, 2020
RAI, Amsterdam