Press Release:


Toradex announces availability of the power-efficient Colibri iMX8X System on Module in Early Access

quinta-feira, 15 de novembro de 2018
15 November 2018, Horw, Switzerland: Toradex has started shipping its Colibri iMX8X System on Module in the early access program. This is Toradex's first Arm® Cortex®-A35 based System on Module (SoM) featuring the NXP® i.MX 8X System on Chip (SoC).
The module is pin-compatible with the Colibri family which includes NXP i.MX 7, i.MX 6, i.MX 6ULL and NVIDIA® Tegra 2- and 3-based SoMs. In addition to the common Colibri interface, the Colibri iMX8X is the first module to introduce dual channel LVDS, MIPI DSI display and a quad-lane MIPI CSI-2 camera interface.
The module comes with up to four Cortex-A35 cores, the Cortex-A35 is the most power-efficient 64-bit Armv8-A processor, and its updated NEON can accelerate computing loads such as Machine Learning and Computer Vision.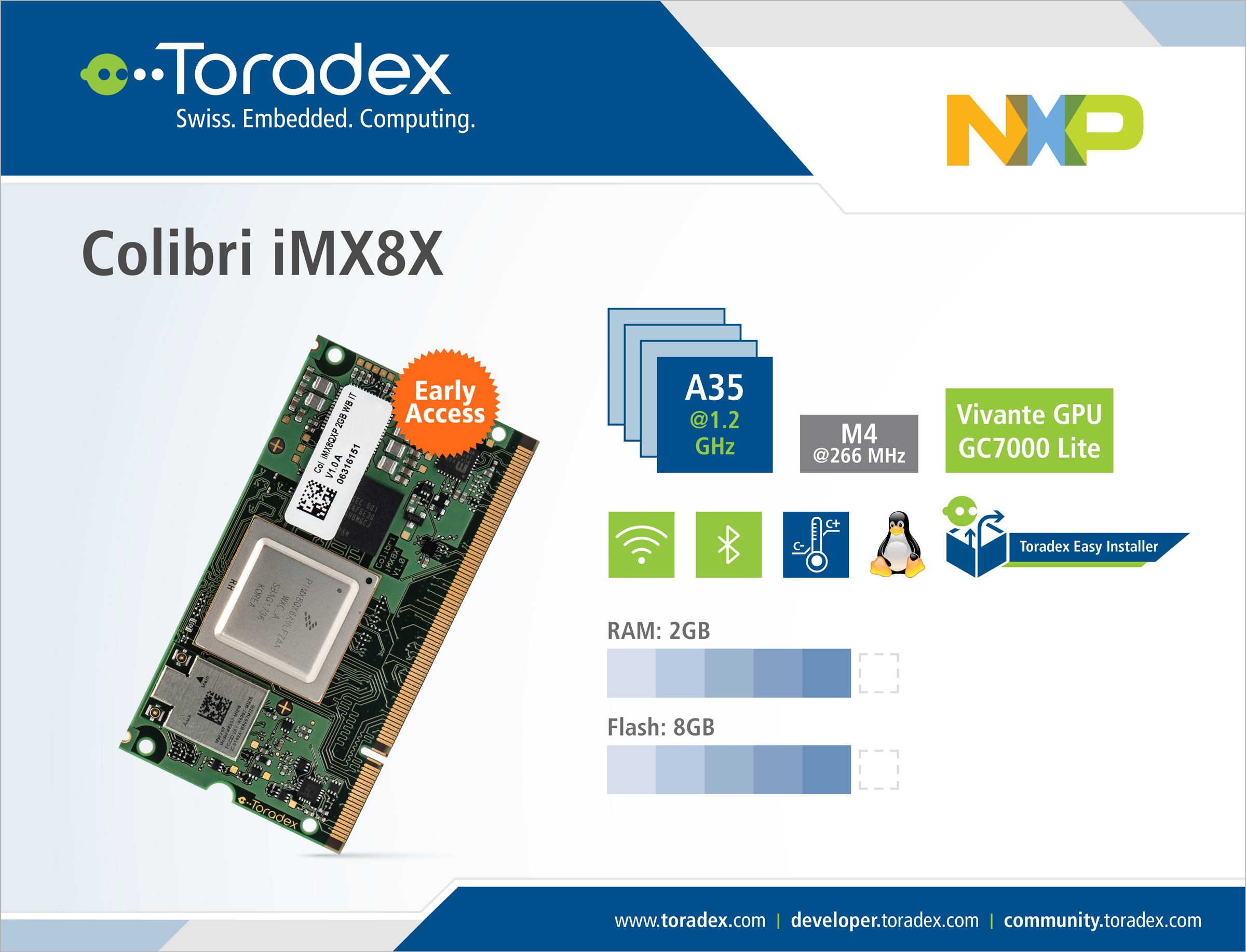 The power-efficiency is further enhanced with low power LPDDR4 RAM. An additional Cortex-M4F microcontroller allows for offloading of real-time tasks from the main cores, reaching extreme low latency and jitter, alternatively it can be used for additional power optimizations.
The Vivante GPU supports OpenGL ES, OpenCL and Vulkan for advanced Graphics, or to accelerate compute workloads such as Deep Learning Inference.
A version of the Colibri iMX8X is also available with onboard Wi-Fi and Bluetooth. It supports Dual-band 802.11ac 2x2 MU-MIMO Wi-Fi and Bluetooth 5.
The Colibri iMX8X is designed for markets with high-reliability requirements including industrial automation, medical, and railway applications. The i.MX 8 SoC is based on a 28nm advanced FDSOI silicon process to increase MTBF and decrease soft error rates. On board highly-reliable Flash Memory keeps the system running for years. SafeAssure® failover-capable display controllers and other safety-minded features allow the module to be used in critical applications.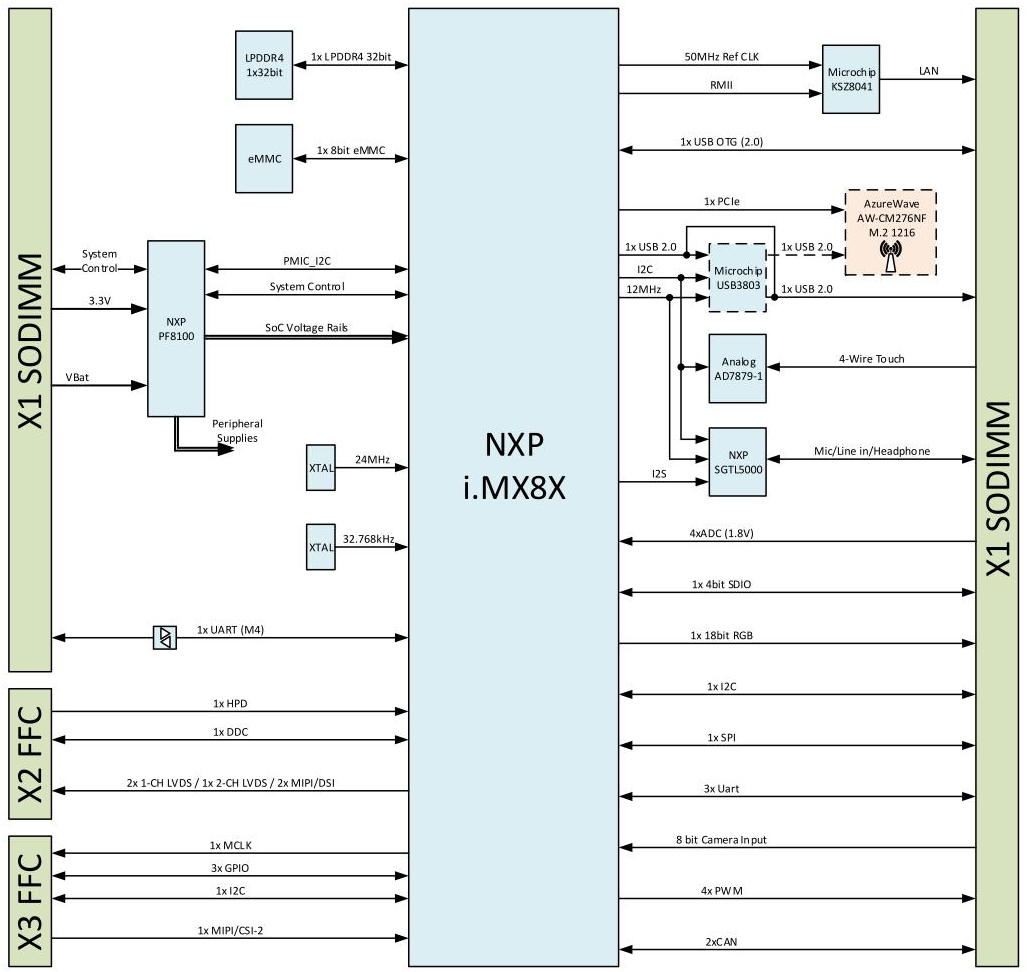 Block Diagram: Colibri iMX8X
Toradex will provide a production-ready Yocto Project based Linux BSP, including free professional support. The Colibri iMX8X will also support the upcoming Torizon Software Platform, an easy-to-use industrial-grade Linux. It will provide simple Over-the-Air and Security features and allows for easy migration from Windows Embedded Compact to Linux. An early preview of Torizon can be found on Toradex Labs website.
Toradex is excited to work with its extensive proven partner ecosystem to integrate Software and Services on the Colibri iMX8X.
Notícias recentes
terça-feira, 24 de janeiro de 2023
segunda-feira, 23 de janeiro de 2023
segunda-feira, 23 de janeiro de 2023