Operating System for Colibri and Apalis T30
Toradex offers free support and maintenance for Windows Embedded Compact and Embedded Linux on the NVIDIA Tegra 3 processor based Colibri and Apalis T30 SoMs. This allows system designers to focus the application only instead of focusing on the OS and low-level device drivers. Other OS such as Android are supported by our partners.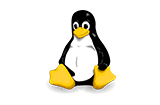 Embedded Linux
Toradex carries out in-house development and maintenance of a Yocto project-compatible production-quality Embedded Linux BSP. Our extensive documentation and support makes sure your product reaches market in time. Full source code and Toradex developments are up-streamed into mainline.
For general information about the advantages and features, check our Embedded Linux page.
---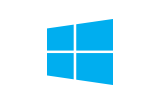 Windows Embedded Compact
Windows Embedded Compact 7 and 2013 are supported on both Colibri and Apalis T30. The development and maintenance is carried out in-house by Toradex. WEC allows you to use Microsoft .Net Compact Framework and Visual Studio. Microsoft is providing support and updates for Embedded Compact 2013 until year 2028.
The price of the Colibri and Apalis T30 modules includes a runtime license for Windows Embedded Compact 2013 Entry (C13Entry) which is backward compatible to earlier Windows CE versions.
For general information about advantages and features, check our Windows Embedded Compact page.
---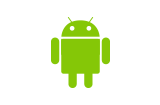 Android
Android on Colibri and Apalis T30 is supported by our service partner Antmicro.
An Android demo image for Colbiri and Apalis T30 by Antmicro is available here.