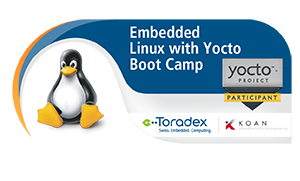 Embedded Linux with Yocto Boot Camp
Date & Time

Sep 19, 20, & 21, 2018 from 09:00 to 17:00




Venue
KOAN SAS,
Via Broseta 67,
24128 Bergamo - Italy
Price

1500 Euros

Language

English
Koan offers an enterprising 3-day course which provides you with everything you need to get started with embedded Linux and Yocto. You will be guided step-by-step by experienced trainer Marco Cavallini. The course is for a maximum of 10 attendees and will be held at the KOAN SAS, Bergamo, Italy from September 19-21, 2018.
The course is targeted at everybody who is interested to get started with Yocto on embedded devices; for example, if you are a Linux PC user or an application programmer who likes to target Arm® embedded devices, or are familiar with other build systems. It's also ideal to attend if you are at the beginning of a project, as you will be guided through the complete setup. Basic Linux and C/C++ programming skills are recommended.
We will use the latest NXP® i.MX 6 Arm SoC on the Toradex Colibri iMX6DL System on Module. You will need to bring your own Laptop.
DAY 1
DAY 2
DAY 3
Lecture
Setup and Introduction
Lecture
Linux kernel

Lecture
Yocto Project introduction


Virtual machine setup
Introduction to embedded Linux
Advantages of using Linux
Systems running Linux
Typical embedded hardware
System architecture

Linux kernel sources structure
Details about the API provided to kernel drivers
Cross compilator toolchains
Cross-compiling the kernel for the target
Device Tree

Yocto Project overview
How to setup the Yocto Project build system
Organization of the project source tree
Building a root filesystem image using the Yocto Project

Lecture
Linux Commands and filesystem

Lecture
Linux kernel details

Lecture
OpenEmbedded and Yocto Project


Linux Commands
Linux filesystem
Virtual filesystems
Understanding the development process

Linux kernel introduction
Linux versioning
Generating patches with diff
Understanding the kernel development
process

General concepts of a build system
Origin of Yocto Project
Yocto Project recipes
Yocto Project meta layers
Configuring the build system
Customizing the package selection

Lab
Using Linux
(using the Virtual Machine)
Lab
Using Linux
(using the Virtual Machine)
Lab
Running Yocto on the host
(using the Virtual Machine)

Using the Unix command line
Using the vi text editor
Discovering procfs and sysfs
Using TFTP and NFS connect the board
to develompent PC

Extracting a generic linux kernel
Applying patches to the kernel with
patch
Configuring the kernel

Setup the Poky reference build system
Building a system image
Creating a meta layer with Yocto Project
Creating an example recipe with Yocto
Project

Lecture
Configuring, compiling and booting
the Linux kernel
Lecture
Configuring, compiling and booting
the Linux kernel
Lecture
Yocto Project


Busybox
Bootloaders
u-boot
Autotools concepts
Booting the kernel using TFTP and NFS

Linux kernel configuration
Kernel booting parameters
Native and cross-compilation generated
files
CPU pin muxing
Device Tree
The init process

Writing a minimal recipe
Adding dependencies
Development workflow with bitbake
Meta layers customization

Lab
Kernel configuration, cross-compiling
and booting on NFS
(using the Virtual Machine)
Lab
Kernel configuration, cross-compiling
and booting on NFS
(using the Virtual Machine)
Lab
Running Linux on the target
(using the Arm board)

Configuring TFTP server on the host machine
Configuring NFS server on the host machine
Flash a Linux image on a SDCard
Booting the target board using TFTP and
NFS

Cross compile a customized kernel
Run a modified Linux image on your target
board
Play around with Embedded Linux on
your board

Create a custom recipe for a new package
nInvaders
Flash a new Linux image on a SDCard
Writing a recipe for nInvaders
Adding nInvaders to the final image
Play around with generated image on
your board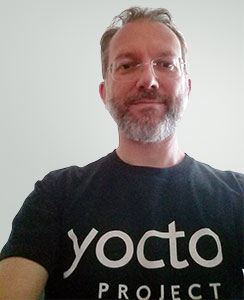 Open Source and Linux embedded evangelist since 1999 with the first StrongArm boards. Marco Cavallini is an OpenEmbedded member since 2009 and Yocto Advocate since 2012. He founded KOAN in 1996, an embedded software engineering company based in Italy, specialized in kernel development and training services for Linux embedded systems. He is a C/C++ programmer since the mid-80s. When not using computers, Marco is usually interested in mixing Physics with Philosophy.
---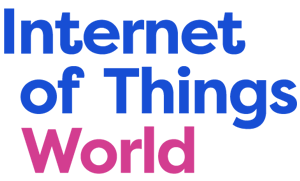 10 - 13 Aug, 2020
San Jose, CA, USA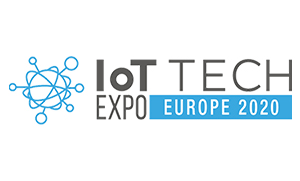 24 - 25 Nov, 2020
RAI, Amsterdam