Embedded Online Conference 2021
An Online Conference for Embedded Systems Engineers, from May 17-20, 2021.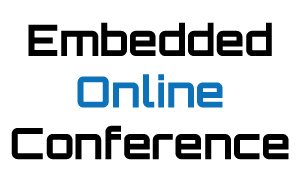 Date & Time
May 17, 2021 - May 20, 2021 from 10:00 to 18:00 EDT
The Embedded Online Conference is a virtual conference, which means no need to travel, inexpensive and the opportunity to attend high quality technical sessions from the comfort of your office (or almost anywhere else you see fit).
On May 17-18-19-20, login to the conference site, watch as many sessions as you'd like, attend workshops and live Q&As with the speakers.
Toradex's subject-matter expert, Sergio Prado, will be delivering a technical talk;
Introduction to Encryption for Embedded Linux Developers | Thursday, May 20, 2021 | 13:00 Hrs EDT
See you online!