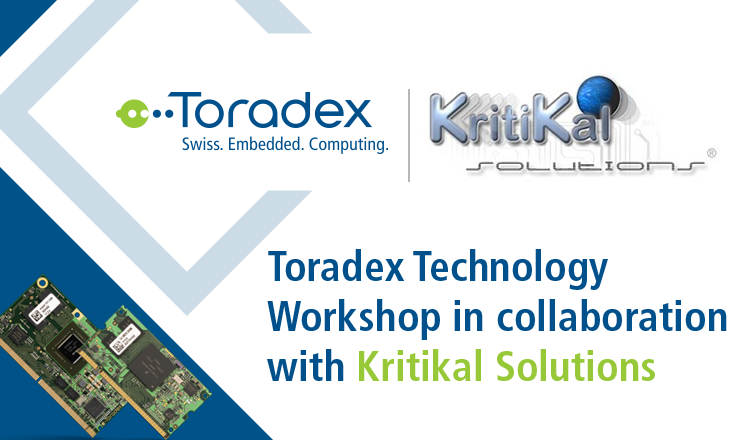 Toradex Technology Workshop 2017, India
Date & Time

Nov 22, 2017

from 09:30 to 18:00
Venue
The Visaya
N 82 Panchshila Park, New Delhi 110017

Booth

-
Toradex brings forth its next Technology Workshop in collaboration with Kritikal Solutions, scheduled to be held in Delhi on November 22, 2017. Toradex's subject-matter experts will be highlighting key aspects of embedded computing with a focus on embedded Linux. Participants will also have the chance to participate in interesting interactive sessions with our engineers, and witness exciting demos.
The workshop will be held at the The Visaya in New Delhi.
Time Slot
Topics
10:00 - 11:15

About Toradex (includes product overview)
USPs of Toradex
Computer on Modules (CoMs) vs Maker boards

11:15 - 11:30
Tea /Coffee Break
11:30 - 12:30
About Kritikal (introduction and overview)
12:30 - 13:00
Toradex Success Stories
13:00 - 13:45
Lunch
13:45 - 15:00

Embedded Linux Introduction:

Advantages of Linux and open-source for embedded systems
Examples of embedded systems running Linux
Available Build systems
Getting Started with Embedded Linux on Toradex CoMs

15:00 - 15:15
Tea/Coffee Break
15:15 - 17:30

Hands-on session & live demos showcase

Understanding Embedded Systems & Computer Vision

17:30 - 18:00
Q/A & Feedback
Please follow the follow the steps prior to coming in for the workshop.
Install 64-bit Ubuntu 14.04 or 16.04 LTS on your laptop
Download the SDK
Download and install Eclipse CDT
Obtain demo source code by doing a Git clone of this repository
Optional (needed only to customize and build kernel image): Install OpenEmbedded (core) prerequisites
Revise basics of Linux including terminal and shell commands
Revise basics of C programming
Read these basics of cross-compilation and Makefiles:
In case of questions, please write in to events@toradex.com.
---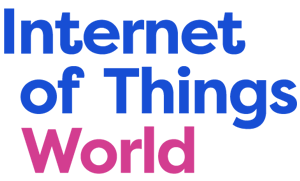 10 - 13 Aug, 2020
San Jose, CA, USA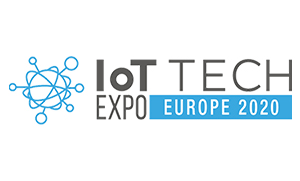 24 - 25 Nov, 2020
RAI, Amsterdam