Computer on Modules
Computer on Modules (CoM) / System on Modules (SoM) offer reliable and cost-effective embedded platform for building end-products. Toradex offers extensive range of CoMs using leading Arm based System on Chips (SoC).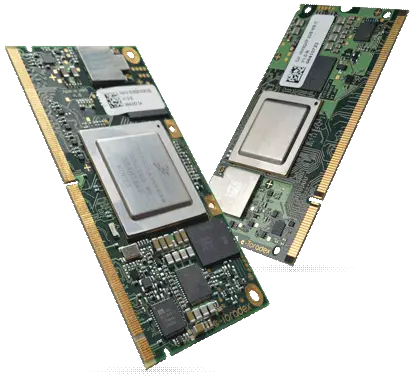 Apalis Arm family Computer on Modules (CoMs) offers advanced computing with supreme graphics at optimal power consumption, along with support of high speed interfaces and extensive multimedia formats. Includes free BSPs & support for Windows Embedded Compact and Linux (Yocto project)
Advanced computing

Supreme graphics

High speed connectivity and advanced multimedia

Free BSPs & OS support (WEC, Embedded Linux)
View Products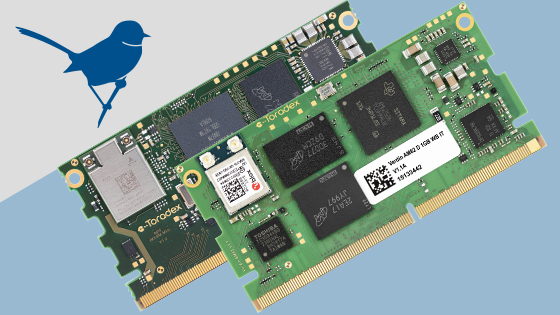 Verdin Arm family Computer on Modules (CoMs) combine modern high-speed interfaces, an intuitive pinout and a compact form factor into a scalable, pin-compatible, cost and power-optimized offering.
Modern high-speed interfaces

Pin Compatibility

Simple Carrier Board Design

Wireless Connectivity

Power and Cost Optimized Modules
View Products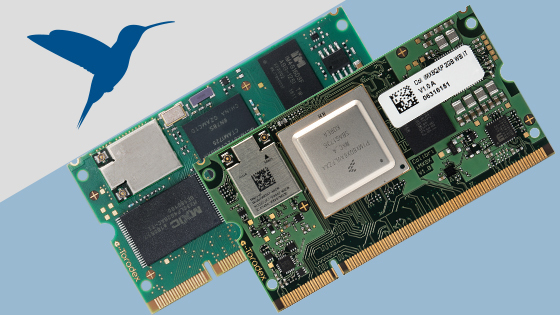 Colibri Arm family offers an extensive portfolio of pin-compatible System on Modules(SoMs). These SoMs have small form factor, complemented with the presence of many industrial and connectivity interfaces. Includes free BSPs & support for Windows Embedded Compact and Linux (Yocto project)
SODIMM sized Computer on Modules

Cost-performance optimized designs

Various industrial and connectivity interfaces

Free BSPs & OS support (WEC, Embedded Linux)
View Products
NVIDIA Tegra
CoMs powered by NVIDIA® Tegra™ TK1, T30 and T20 SoCs. Offers high performance with supreme graphics
View Products
NXP i.MX
CoMs powered by NXP® (formerly Freescale) i.MX 8, i.MX 7 and i.MX 6 SoCs. Low power, scalable performance & industrial I/Os
View Products
NXP Vybrid
CoMs powered by NXP® (formerly Freescale) Vybrid™ SoCs. Ideal for cost-sensitive industrial products
View Products