Apalis iMX6
The Apalis iMX6 is the second product in the new Apalis module family by Toradex. Complementing the existing Colibri module family, Apalis comes with a wide range of new and exciting features, ensuring customers can develop the most advanced, robust products with minimum overhead and risk. Apalis supports a huge variety of industry standard interfaces, while at the same time providing advanced multimedia and high speed connectivity making it suitable for an almost unlimited number of applications.
Powered by NXP® i.MX 6: i.MX 6Quad and i.MX 6Dual Processors
The Apalis iMX6 is a small form-factor Computer on Module/System on Module that comes in both quad core and dual core versions based on NXP (formerly Freescale) i.MX 6Q and NXP i.MX 6D SoCs respectively. The Cortex A9 quad core and dual core CPU peaks at 1 GHz for commercial temperature variant, while the industrial temperature variant has a peak frequency of 800 MHz.
Extensive Industrial and High-speed interfaces
The NXP (formerly Freescale) i.MX 6 based Apalis iMX6 System on Module targets a wide range of industrial applications, including: Automotive & Infotainment, Navigation, Industrial Automation, HMIs, Avionics, Robotics, and much more.
The module exposes wide range of industrial interfaces including CAN, UART, I2C, USB, PCIe, SATA, and many more.
Apalis iMX6 is a reference platform for Qt for Device Creation. For more details, check here
Robust and Pin-compatible Apalis Family
Based on the valuable input of our customers and our engineers' in-depth industry expertise, Apalis brings to market many new technologies. Direct Breakout™ considerably simplifies routing of high speed signals on the baseboard. MXM SnapLock™ provides a unique connector mechanism for module fixation. Apalis also comes with support for ready-made passive cooling solutions for the most demanding applications.
Latest Information on Apalis iMX6
You can find the latest information on Apalis iMX6 at the Toradex Developer Center
Toradex offers free support and maintenance for Windows Embedded Compact and Embedded Linux on the NXP i.MX 6 processor based Colibri and Apalis iMX6 SoMs. This allows system designers to focus the application instead of focusing on the OS and low-level device drivers. Other OS such as QNX and Android are supported by our partners.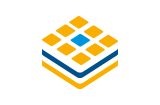 Torizon
Torizon is a new Linux-based software platform that simplifies the process of developing and maintaining embedded software. It allows you to configure the system for your use case quickly and easily, so you can focus on application development instead of Linux builds.
For general information about the advantages and features, check our Torizon page.
---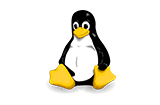 Embedded Linux
Toradex carries out in-house development and maintenance of a Yocto project-compatible production-quality Embedded Linux BSP. Our extensive documentation and support makes sure your product reaches market in time. Full source code and Toradex developments are up-streamed into mainline.
For general information about the advantages and features, check our Embedded Linux page.
---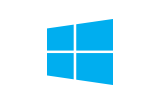 Windows Embedded Compact
Windows Embedded Compact 7 and 2013 are supported on both Colibri and Apalis iMX6. The development and maintenance is carried out in-house by Toradex. WEC allows you to use Microsoft .Net Compact Framework and Visual Studio. Microsoft is providing support and updates for Embedded Compact 2013 until year 2028.
The price of the Colibri and Apalis iMX6 modules includes a runtime license for Windows Embedded Compact 2013 Entry (C13Entry) which is backward compatible to earlier Windows CE versions.
For general information about advantages and features, check our Windows Embedded Compact page.
---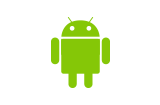 Android
Android on Colibri and Apalis iMX6 is supported by our service partner Antmicro.
An Android demo image for Colbiri and Apalis iMX6 by Antmicro is available here.
---

QNX
QNX on NXP i.MX 6-based modules is supported by our service partner Triadem.
Triadem will be soon offering a QNX demo image for Colbiri iMX6.
---
Carrier Boards

The carrier board provides the necessary signal and power levels to the CoM. It also houses the application-specific connectivity and multimedia interfaces, such as USB, Ethernet, UART and HDMI.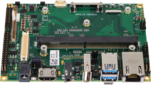 Ixora Carrier Board
Datasheet
Apalis Evaluation Board
Datasheet

Apalis Partner Carrier Boards
Supported Modules
USB 3.0
USB 2.0
Ethernet
PCIe
I2C
SPI
UART
IrDA
PWM
GPIO
Analog Input
Serial ATA
SDIO/SD/MMC
CAN
JTAG
Entire Apalis Family
2x Host
1x Host / 1x OTG
Gigabit
1x Mini PCIe
2x
1x
3x RS232
—
4x
up to 40
4x
1x mSATA
1x 4 Bit (microSD)
2x
—
Entire Apalis Family
1x Host, 1x OTG
4x Host
Gigabit
2x 1 slot / 1x Mini PCIe
3x
2x
2x RS232, 1x RS422/485
1x
4x
up to 135
4x
1x / 1x mSATA (shared)
1x 8 Bit, 1x 4 Bit /
2x 4 Bit
2x
Yes
Entire Apalis Family
up to 1x Host / 1x OTG
up to 4x Host
up to 11x 10/100/1000 MBit
up to 2x miniPCIe
up to 2x I2C
up to 2x SPI
up to 8x RS-232/422/485
—
up to 4x PWM
up to 16x
up to 4x Analog Input
up to 1x mSATA
up to 1x SD/MMC 4-Bit
Up to 2x
—
LVDS
Digital Audio
S/PDIF In / Out
HDMI
VGA
RGB
Capacitive Touch
Resistive Touch
Camera Parallel Interface
Camera Serial Interface
Analog Audio Line in
Analog Audio Mic in
Analog Audio Headphone out
1x Dual Channel
—
1x / 1x
1x
—
1x (24 Bit)
Yes
4/5-wire
1x 10 Bit
1x Quad Lane MIPI CSI-2
1x (Stereo)
1x (Mono)
1x (Stereo)
1x Dual Channel
7.1 Channel HD Audio Codec (incl. analogue connectors)
1x (Out also on TOSLINK)
1x (Through DVI-I connector)
1x
1x (24 Bit)
—
4/5-wire
1x 8/10/12 Bit
On Mezzanine
1x (Stereo)
1x (Mono)
1x (Stereo)
1x Dual Channel
—
1x / 1x
1x
1x
—
—
up to 4/5-wire
—
up to 3 MIPI CSI-2
1x (Stereo)
1x (Mono)
1x (Stereo)
Type Specific Board Connector
USB-to-RS232 Transceiver
RTC on Board
Altium CAE Data Freely Available
Supply Voltage
On-Board Power Supplies
Size
Temperature
Minimum Product Commitment
7-27V DC
5V 5A
3.3V 5A /
5V 6A
3.3V 8A
125 x 90 mm
0° to +70° C
-20° to +85° C(1) /
-20° to +85° C
2020 /
2030
7-27V DC
5V 5A
3.3V 5A
250 x 250 mm
—
—
5 - 36V DC
—
—
-40° to +85° C
—
(1) This temperature range applies excluding the Ethernet connector
Accessories

Toradex offers off-the-shelf accessories that can be directly used in end products. For a few of these accessories, design files including assembly drawings, schematics and Altium projects are available.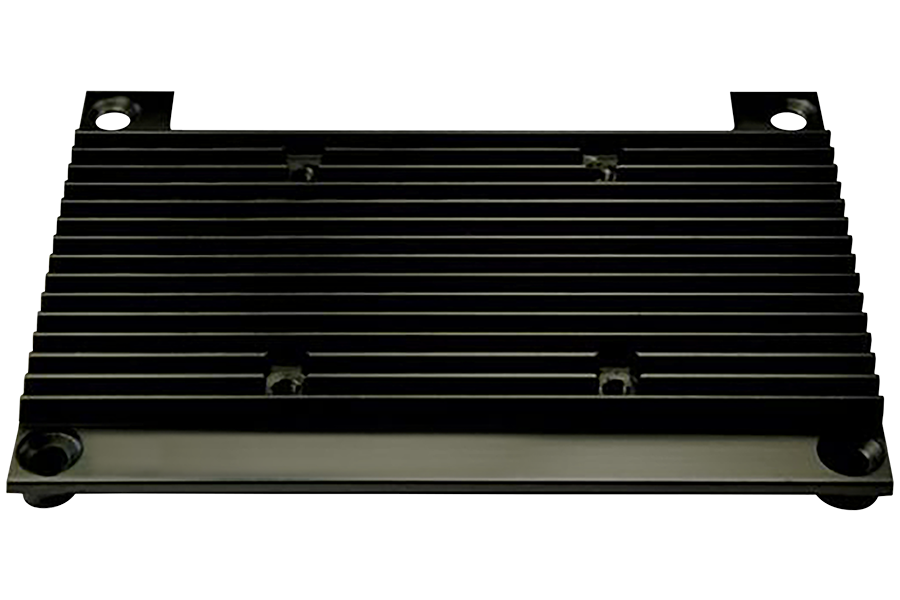 Compatible with Apalis iMX6Q IT and Apalis iMX6D IT
Easily mounted to the Apalis Carrier Boards by means of 4 screws
Additional threaded holes available for attaching fan to the carrier board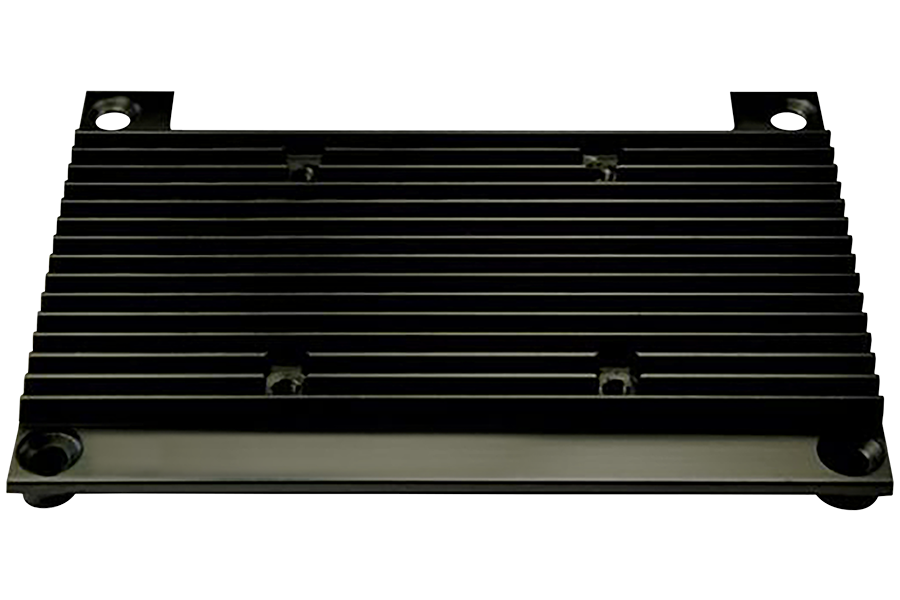 Compatible with Apalis iMX6Q, Apalis iMX6D and Apalis TK1
Easily mounted to the Apalis Carrier Boards by means of 4 screws
Additional threaded holes available for attaching fan to the carrier board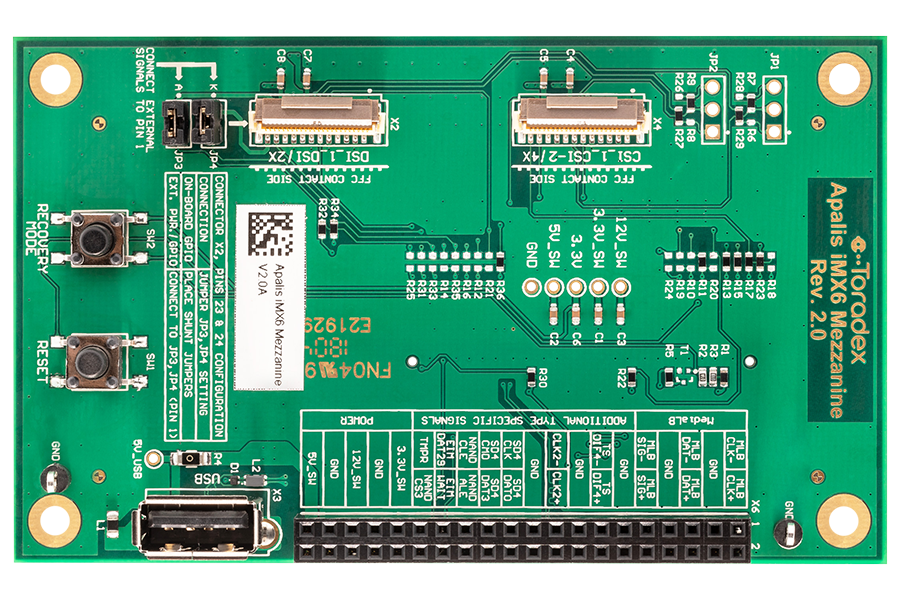 1x Tactile switch to enter Apalis iMX6 module recovery mode
1x Tactile switch to reset Apalis iMX6 module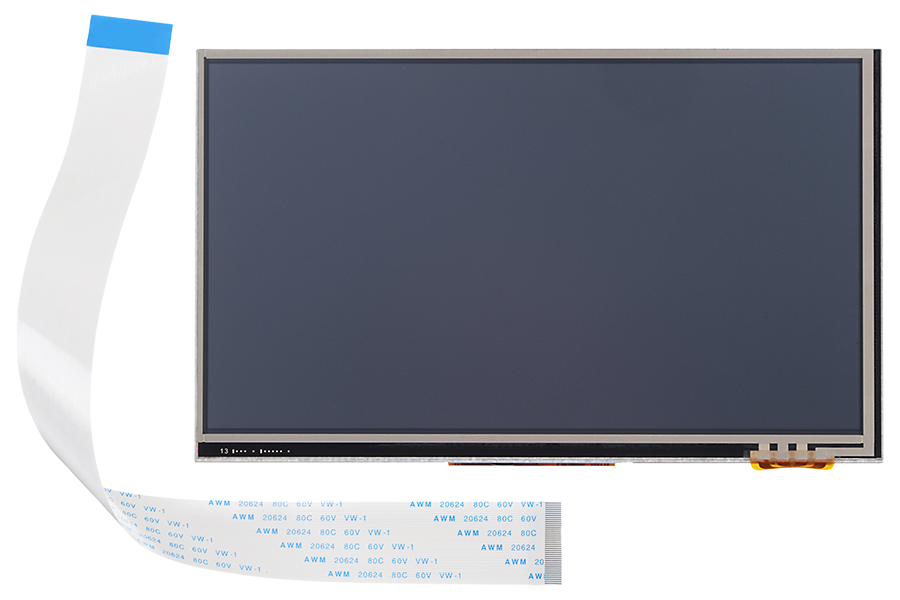 Touch: 4-Wire Resistive Touch
40 pin FFC cable (250mm) to connect it with a Carrier Board
No special drivers required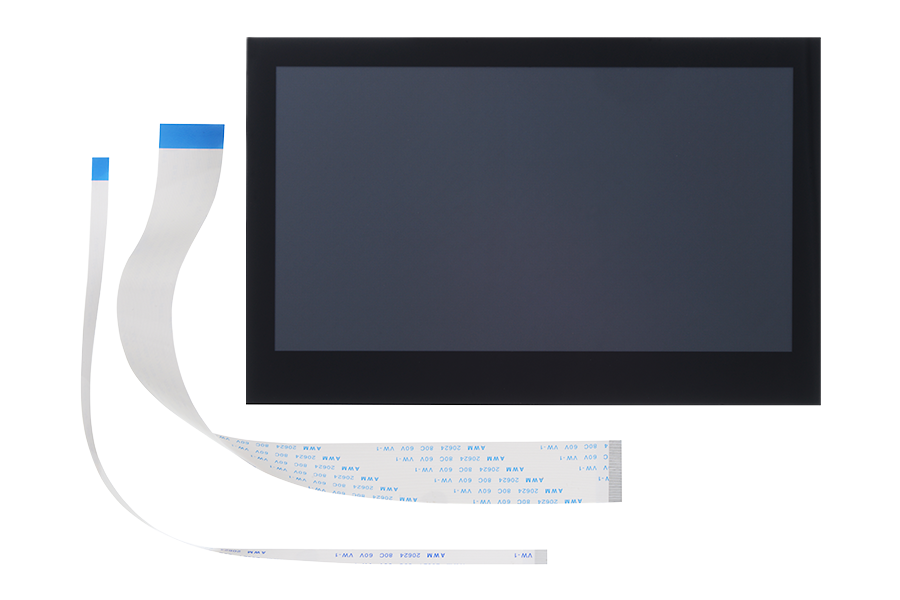 40 pin and 10 pin FFC cable (250mm) to connect it with a Carrier Board
Atmel touch driver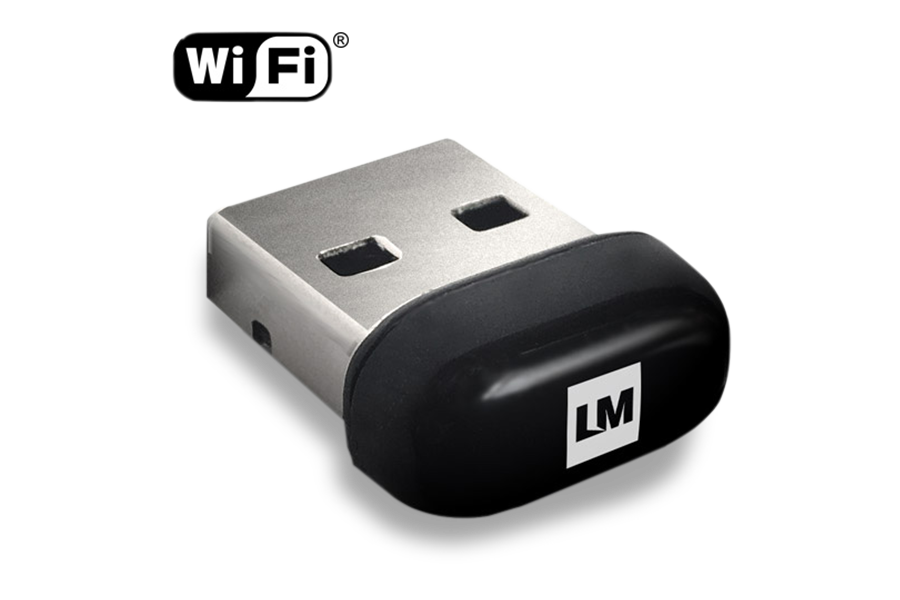 Plug and Play (Linux, macOS X, Windows XP – 10, Windows 10 IoT Core and Windows Compact Embedded 6/7 compatible)
BPSK, QPSK, 16 QAM, 64 QAM, DBPSK, DQPSK, and CCK modulation schemes
WEP, TKIP, and AES, WPA, WPA2 hardware encryption Schemes
Can be setup as a ad-hoc network via peer to peer communications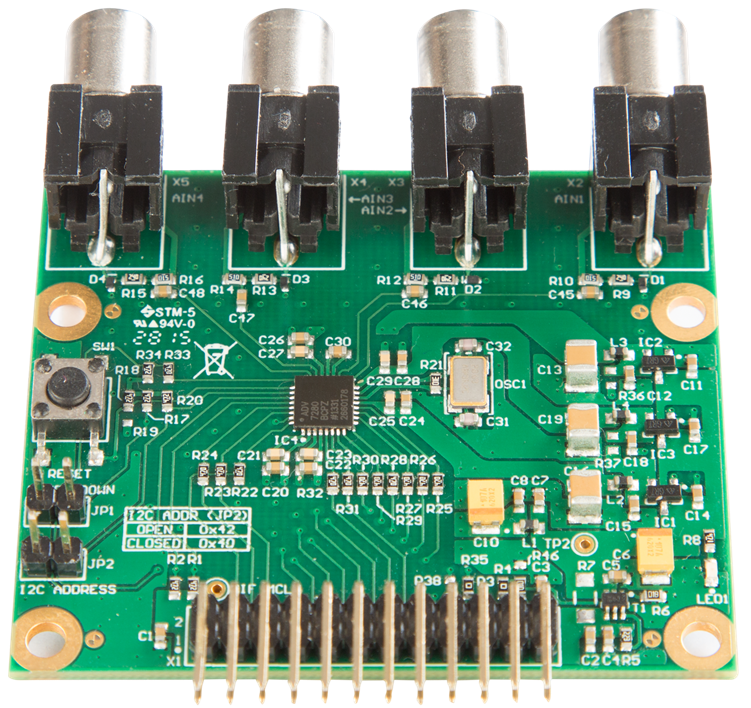 Parallel data output format: 8-Bit Parallel ITU-R BT.656 with external HSync and VSync
No external power supply required
Compatible with Colibri Evaluation Board and Apalis Evaluation Board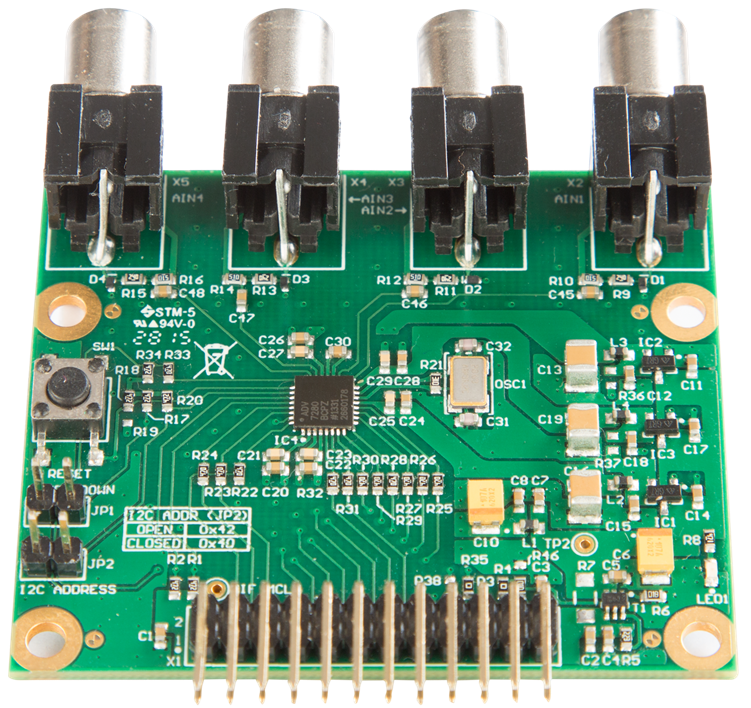 Parallel data output format: 8-Bit Parallel ITU-R BT.656 with external HSync and VSync
No external power supply required
Compatible with Colibri Evaluation Board and Apalis Evaluation Board
4 Modules, 3 Carrier Boards, 8 Accessories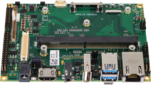 Small form-factor Apalis Arm Computer Module family Carrier Board
Connectivity: USB 3.0: 2x Host, USB 2.0: 1x Host / 1x OTG, Gigabit Ethernet, 2x I2C, 1x SPI, 4x PWM, 4x ADC, 2x CAN, 2x LEDs, up to 40 GPIOs
Multimedia: Audio out: 1x (Stereo), Audio in: 1x (Stereo), 1x / 1x S/PDIF In / Out, 1x 10 Bit Camera Parallel Interface, 4/5-wire Resistive Touch
Physical: 7-27V DC Supply Voltage, 5V 5A, 3.3V 5A On-Board Power Supplies, Size: 125 x 90 mm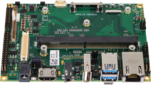 Small form-factor Apalis Arm Computer Module family Carrier Board
Connectivity: USB 3.0: 2x Host, USB 2.0: 1x Host / 1x OTG, Gigabit Ethernet, 2x I2C, 1x SPI, 4x PWM, 4x ADC, 2x CAN, 2x LEDs, up to 40 GPIOs
Multimedia: Audio out: 1x (Stereo), Audio in: 1x (Stereo), 1x / 1x S/PDIF In / Out, 1x 10 Bit Camera Parallel Interface, 4/5-wire Resistive Touch
Physical: 7-27V DC Supply Voltage, 5V 6A, 3.3V 8A On-Board Power Supplies, Size: 125 x 90 mm
Connectivity: USB 3.0: 1x Host, 1x OTG, USB 2.0: 4x Host, Gigabit Ethernet, 3x I2C, 2x SPI, 4x PWM, 4x ADC, 2x CAN, 8x Switches, 8x LEDs, up to 135 GPIOs
Multimedia: Audio out: 1x (Stereo), Audio in: 1x (Stereo), 1x (Out also on TOSLINK) S/PDIF In / Out, 1x 8/10/12 Bit Camera Parallel Interface, 4/5-wire Resistive Touch
Physical: 7-27V DC Supply Voltage, 5V 5A, 3.3V 5A On-Board Power Supplies, Size: 250 x 250 mm
Quantity

>0

Unit Price

$245.00