NXP®/Freescale i.MX 6 Computer on Module - Apalis iMX6
Powered by NXP®/Freescale i.MX 6: i.MX 6 Quad and i.MX 6 Dual Processors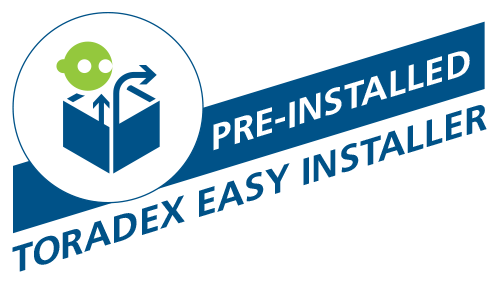 The Apalis iMX6 is a small form-factor Computer on Module that comes in both quad core and dual core versions based on NXP/Freescale i.MX6Q and NXP/Freescale i.MX6D SoCs respectively. The Cortex A9 quad core and dual core CPU peaks at 1 GHz for commercial temperature variant, while the industrial temperature variant has a peak frequency of 800 MHz.
Extensive Industrial and High-speed interfaces
The Apalis iMX6 module targets a wide range of industrial applications, including: Automotive & Infotainment, Navigation, Industrial Automation, HMIs, Avionics, Robotics, and much more.
The module exposes wide range of industrial interfaces including CAN, UART, I2C, USB, PCIe, SATA, and many more.
Apalis iMX6 is a reference platform for Qt for Device Creation. For more details, check here
Robust and Pin-compatible Apalis Family
Based on the valuable input of our customers and our engineers' in-depth industry expertise, Apalis brings to market many new technologies. Direct Breakout™ considerably simplifies routing of high speed signals on the baseboard. MXM SnapLock™ provides a unique connector mechanism for module fixation. Apalis also comes with support for ready-made passive cooling solutions for the most demanding applications.
Latest Information on Apalis iMX6
You can find the latest information on Apalis iMX6 at the Toradex Developer Center