Toradex Easy Installer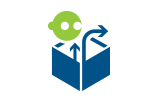 Toradex Easy Installer offers a convenient and hassle-free way to install operating system or demo images onto Toradex System on Modules. It is a Linux-based application offering a UI by which users can easily select the operating system that they wish to install on our SoMs.
Toradex Easy Installer is supported for the following modules:
Apalis iMX8, Apalis iMX8X, Apalis TK1, Apalis iMX6, Colibri iMX8X, Colibri iMX7, Colibri iMX6, Colibri iMX6ULL - supported and pre-installed from factory
Apalis T30 - supported and installation instructions available
Apalis iMX8X - Coming Soon

One click OS installation
A simple graphical user interface guides you through OS installation

Online and offline capabilities
Install your OS from Toradex online feeds or from local storage like USB or SD Cards

Simplified Volume Production
A fully automatic mode allows to program thousands of SoMs in an easy way
Partner Demo Images
Toradex Easy installer allows you to evaluate many applications of our partners in just a few clicks. This accelerates your time to time-to-market and lower the risk of implementing your solution.

The essence of MVTec HALCON's key features and performance, ease of use in Machine Vision.

Secure and robust Over The Air update manager solution for connected embedded Linux devices

3D representation of a vehicle driver assistance system based on the input of cameras, GPU optimized

DiSTI's technology of GL Studio showcased in a UI with the look and feel of automotive design

Interactive relational database utilities and management system for intelligent embedded systems