NXP®/Freescale i.MX 6 Computer on Module - Colibri iMX6
Powered by NXP®/Freescale i.MX 6: i.MX 6 DualLite and i.MX 6 Solo Processors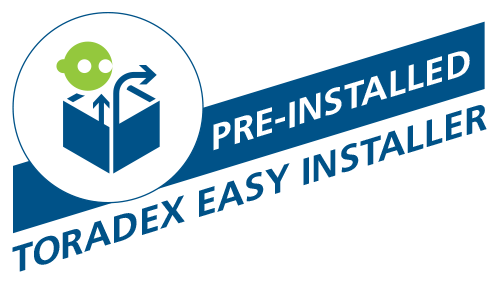 The Colibri iMX6 is a SODIMM sized computer module that comes in both dual core and single core versions with CPUs based on NXP/Freescale i.MX6DL and NXP/Freescale i.MX6S SoCs respectively. The Cortex A9 dual core and single core CPU peaks at 1 GHz for commercial temperature variant, while the industrial temperature variant has a peak frequency of 800 MHz.
The Colibri iMX6 incorporates DVFS (Dynamic Voltage and Frequency Scaling) and Thermal Throttling that enable the system to continuously adjust operating frequency and voltage in response to changes in workload and temperature to achieve the best performance with the lowest power consumption.
Suitable for wide range of Industrial Applications
The module targets a wide range of applications, including: Digital Signage, Medical Devices, Navigation, Industrial Automation, HMIs, Avionics, Entertainment system, POS, Data Acquisition, Thin Clients, Robotics, Gaming and much more.
It offers a wide range of interfaces from simple GPIOs, industry standard I2C, SPI, CAN, and UART buses through to high speed USB 2.0 interfaces and a 16/32bit external memory bus (parallel bus). The HDMI interface makes it very easy to connect large, full HD resolution displays.
Easy Performance Upgrade
This module is a member of the extensive pin-compatible Colibri family. So, existing customers using any module in the Colibri family can easily migrate to Colibri iMX6.
The Colibri iMX6 module encapsulates the complexity associated with modern day electronic design, such as high speed impedance controlled layouts with high component density utilising blind and buried via technology. This allows the customer to create a carrier board which implements the application specific electronics generally being much less complicated.
Latest Information on Colibri iMX6
You can find the latest information on Colibri iMX6 at the Toradex Developer Center.