Arm TechCon Expo 2017, United States
Back for its 13th year, Arm TechCon is slated to be the only comprehensive event showcasing the latest advances in this world-class architecture - from silicon design to software development. Like its previous editions, the Arm TechCon Expo 2017 promises to bring together the industry's best engineers, hackers, chip architects, designers, VPs, CEOs, and inventors under one roof. At this expo, you will find many new opportunities to network with the who's who of the embedded community who're shaping the industry's future with Arm® technology. The same gets underway on October 24-26, 2017, at Santa Clara, CA.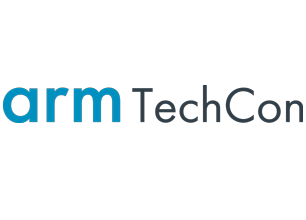 Date & Time
Oct 24, 2017 - Oct 26, 2017 from 10:30 to 18:30
Venue
Santa Clara, CA, United States
As a global leader in Arm-based System on Modules (SoMs), Toradex will be amongst the Arm ecosystem partners present at the venue, along with The Qt Company at booth #726. Meet us to understand the fully integrated out-of-box solution we have on offer. You can also drop by to have your technical questions answered by our engineers and discuss your project ideas.
Additionally, join us for the technical speaker session by Brandon Shibley, Senior Solutions Architect, Toradex Inc.;
Applying Asymmetric Heterogeneous Architecture using Arm Cortex-A & Cortex-M Processors | Wednesday, October 25, 2017 | 17:30 - 18:00 Hrs | Arm Theater