Arm TechCon Expo 2018, United States
Positioned as the only comprehensive technology event that showcases the latest advances in Arm's world-class architecture, the Arm TechCon gets underway on October 16-18, 2018, at the San Jose Convention Center, CA. Via the event, one will be privy to knowledge in embedded technology, be inspired by industry visionaries, receive information about the latest Arm product releases and ecosystem developments, and connect with Arm technologists.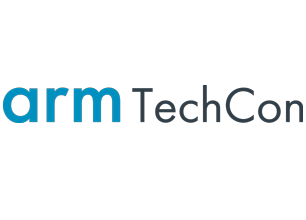 Date & Time
Oct 16, 2018 - Oct 18, 2018 from 10:30 to 18:30
Venue
San Jose, CA, United States
As a global leader in Arm-based System on Modules (SoMs), Toradex will be amongst the Arm ecosystem partners present at the venue, along with its partner, The Qt Company, at booth #1134. Meet us to understand the fully integrated out-of-box solution we have on offer. You can also drop by to have your technical questions answered by our engineers and discuss your project ideas.
If you'd like to avail a special promotional discount of $300 on an All Access Pass, please write in to us at events@toradex.com.