Codemotion 2019, Milan, Italy
Codemotion is slated as one of the biggest tech conferences for software developers in EMEA, with an international network of over 500,000 developers and more than 4,000 speakers. This conference attracts developers, IT professionals and tech lovers, and provides the attendees with technical excellence, cutting-edge technologies as well as hands-on activities, best practices & case studies. This year's event will be held at Milan, Italy from October 24-25, 2019.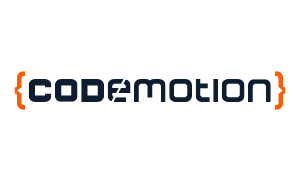 Date & Time
Oct 24, 2019 - Oct 25, 2019 from 10:00 to 18:00
Toradex's subject-matter expert, Valter Minute, will be present at the event and will also be delivering a technical talk;
The Container of Things | Friday, October 25 | 12:30 Hrs
We also invite you to meet Toradex on ground for any technical questions you may have regarding its products, applications, and more. See you there!