Embedded Linux Conference | Open Source Summit, United States
The Embedded Linux Conference (ELC) has been the premier vendor-neutral technical conference for companies and developers using Linux in embedded products. The co-located Open Source Summit connects the open source ecosystem under one roof. It's a unique environment for cross-collaboration between developers, sysadmins, devops, architects and others who are driving technology forward. This year, the conference will be held in San Diego, California, United States from August 21-23, 2019.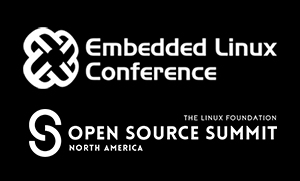 Date & Time
Aug 21, 2019 - Aug 23, 2019 from 08:00 to 18:00
Venue
San Diego, United States
Toradex's subject-matter expert, Marcel Ziswiler, will be present at the event and will also be delivering a talk;
Wear Estimation for Devices with eMMC Flash Memory | Friday, August 23 | 14:25 Hrs
Drop by the Toradex booth to take a look at our exciting product portfolio including the latest Apalis iMX8 and Colibri iMX8X with Wi-Fi and Bluetooth. You will also be able to learn more about our latest offering, Torizon, and much more. Meet our team of engineers, watch live product demos, attend interactive Q&A sessions, and understand how our SoMs can help you scale your solutions. See you there!