Embedded Linux Conference | Open Source Summit 2020, United States
The Open Source Summit + Embedded Linux Conference North America 2020 is now a virtual experience, slated for June 29 - July 02, 2020.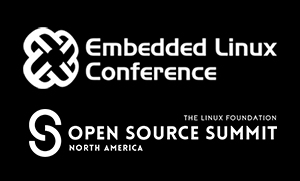 Date & Time
Jun 29, 2020 - Jul 02, 2020 from 09:00 to 17:00
Slated to be an immersive digital experience that provides you with interactive content and collaboration experiences, the virtual experience allows you to network with other attendees, attend presentations with live Q&A, interact with sponsors real-time, and much more – from anywhere.
See you online!