Embedded Systems and IoT Seminar 2019, Brazil
Toradex Brasil will be present at the Seminar on Embedded Systems and IoT, which will take place on June 29, 2019 at São Judas University in São Paulo. It will be a valuable opportunity for developers and embedded system enthusiasts to gain new insights with various lectures and workshops.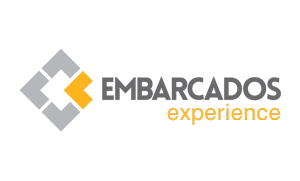 Date & Time
Jun 29, 2019 from 08:00 to 18:00
Venue
University of São Judas, São Paulo, Brazil
We offer you a 20% discount coupon for registration at the event. At the time of registration, use this promotional code SSEIOT_DESC_20_TORADEX. This coupon is valid for the first 20 people who use it. On the registration page, you can also check more information about this event.
We invite everyone to visit our booth at the event and also to attend the lecture by Toradex's subject-matter expert, Leonardo Viega;
Yocto and OTA - Keeping your kernel up-to-date without suffering | June 29 | 16:30 hrs
This talk aims to show how one can keep a fleet of devices up-to-date using Yocto and OSTree. With a more practical approach in mind, there will also be an introduction of the technologies used, followed by a description of the OTA system chosen.
See you there!