IoT Japan 2017
The Internet of Things (IoT), where individual objects around us are connected through the internet to produce synergy in monitoring and management, is a key development today. Close cooperation by many companies and organizations will be essential to achieve widespread adoption.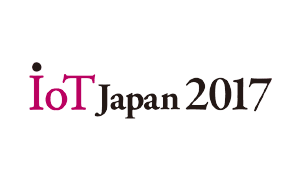 Date & Time
Oct 11, 2017 - Oct 13, 2017 from 10:00 to 18:00
Venue
Tokyo BigSight, Japan

As the place for all these parties to come together and exchange information, Nikkei BP presents IoT Japan 2017. In addition to networking, attendees will gain a better understanding of the latest trends and solutions. Toradex K.K. is pleased to be part of the this event, scheduled to be held from October 11-13, 2017 at the prominent venue, Tokyo Big Sight. We will be present at the ADTEC booth (#0916) and look forward to interacting with you. In addition to many interesting demos, we will be showcasing our wide portfolio of System on Modules (SoMs) based on the latest NVIDIA® Tegra® K1 and NXP® i.MX 7 System on Chips respectively. We hope to see you there.