NXP FTF Tech Forum, China
An NXP FTF Tech event offers an ideal platform to experience the best of NXP's world-class training program. It focuses on bringing an immersive technology experience to inspire new ideas and innovations from the enthusiastic embedded participants. This year's edition of NXP FTF China will take place at the Shenzhen Intercontinental Hotel on September 28-29, 2016. The event allows you to gain access to more than 100 hours of extensive training materials including technical sessions and elite panelists. You can also interact with over a 100 live demos in the technology lab and more than 150 IoT products on the NXP Smarter World Tour semi-truck present at the venue.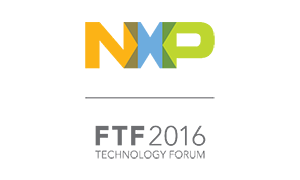 Date & Time
Sep 28, 2016 - Sep 29, 2016 from 10:00 to 18:00

As NXP's Proven Partner, Toradex will be attending the NXP FTF China with its range of NXP/Freescale i.MX 7, NXP/Freescale i.MX 6,and NXP/Freescale Vybrid System on Modules (SoMs). Our SoMs based on the NXP i.MX processors utilize the heterogeneous asymmetric architecture of the processor to offer high performance and advanced security measures at ultra-low power consumption. We look forward to meeting you at venue to discuss the applications of our NXP-powered SoMs and how it can effectively reduce your project's development time and cost.