Prototype to Product
Discover the challenges you may face turning that nice IoT prototype running on your desk into a product that you can sell. Many projects look great in presentation videos on Kickstarter but then fail to deliver a good product or meet user expectations.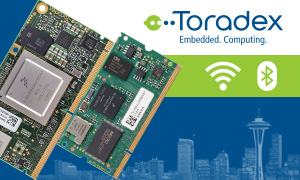 Date & Time
Mar 08, 2018 from 16:30

Venue
Impact HUB Seattle, WA, USA

Next, get a glimpse into Toradex Innovation and the future of embedded software. Participate in discussion regarding emerging software & technology trends and the path to adoption in small computing devices.
See you there!